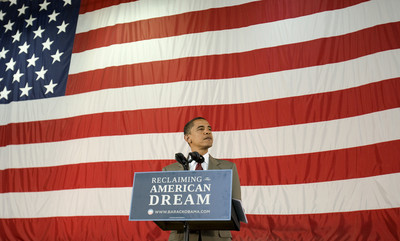 The attorney for first lady Dawn Gibbons accused Gov. Jim Gibbons of involvement with another woman, stating in court documents filed Wednesday that this is his real reason for seeking a divorce.
Cal Dunlap, who represents the first lady, said he did not identify the other woman "to spare embarrassment to her husband."
The woman is Kathy Karrasch, said several sources who requested anonymity, the wife of Reno podiatrist C. Craig Karrasch.
MONDAY
POOL WATCH
Local government officials are scrambling to keep up with a spike in unmaintained and unsecured pools because of the growing number of homes abandoned to foreclosure.
In all of 2007, Henderson fielded 96 complaints about stagnant pools. So far this year, the city's had 118 reports.
TUESDAY
AUTOPSY REPORT
Cocaine use and a medical condition that causes the heart muscles to become inflamed contributed to the death of boisterous auto mechanic James "Buffalo Jim" Barrier, Clark County Coroner Mike Murphy said.
"The combination of that heart problem and too much cocaine resulted in his death," Murphy said.
WEDNESDAY
UNCLEAR MESSAGE
A tax report expected to signal whether Nevada's budget crisis is improving or teetering on the brink of disaster showed neither.
The March taxable sales report "isn't that bad," and therefore doesn't warrant immediately calling a special session of the Legislature or a new round of budget cuts, Ben Kieckhefer, press secretary to Gov. Jim Gibbons, said.
THURSDAY
HOTEL SAFETY CASE
Harrah's Entertainment must defend itself in a new criminal case alleging workers or contractors tampered with fire safety systems at three of its hotels.
The complaint contains six misdemeanor counts against Harrah's for improper building alterations at the Flamingo Las Vegas, Harrah's Las Vegas and the Rio.
FRIDAY
PLEA AGREEMENT
Bodybuilding champions Craig Titus and Kelly Ryan entered guilty pleas in connection with the December 2005 murder of the couple's personal assistant.
Titus, 43, pleaded guilty to second-degree murder, first-degree kidnapping and arson in the death of Melissa James, whose charred body was found in a torched Jaguar.
Ryan, 35, pleaded guilty to arson and battery with a deadly weapon with significant bodily harm.
Week In ReviewMore Information
3.9 percent decline in taxable sales in March from March 2007. 22 American white pelicans spotted during Memorial Day weekend at Lake Mead. 43 pages in Dawn Gibbons' motion for the court to open to the public her divorce from the governor. 3 — Las Vegas' ranking in the New York Times' "31 places to go this summer." The Old Gray Lady really likes the city's "pool scene." 23 runs scored Tuesday by the Las Vegas 51s in a rout of the Tucson Sidewinders. Every 51s starter had at least one hit. 100 percent of nonretiring teachers returning next year to Wendell Williams Elementary School. Four years ago, half the staff left. 11 months that Las Vegas model Sarah Larson and actor George Clooney dated. Norm Clarke reported last week they were no longer an item. Quotes"Lust is the real villain here." Cal Dunlap, attorney for first lady Dawn Gibbons, in a motion to unseal the Gibbonses' divorce case. Dunlap accused Gov. Jim Gibbons of being involved with another woman. "The governor considers this a personal and private matter and will not comment on the contents of the filing. He does not believe it is in his family's best interest for him to discuss personal matters, and he has instructed others to also make no comments on his behalf." Gary Silverman, the governor's lawyer, in response to questions about the first lady's filing.