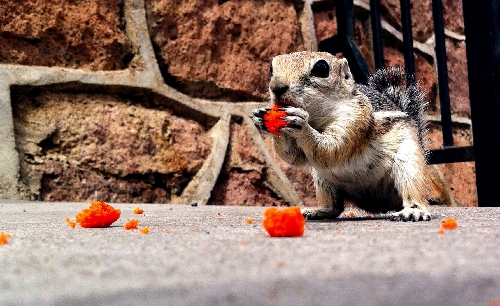 Three Las Vegas police officers were justified when they shot and killed Erik Scott outside the Summerlin Costco store on July 10.
So said jurors on Tuesday after a coroner's inquest that lasted six days and included testimony from 59 witnesses.
Scott's relatives, who sat stone-faced when the verdict was announced, criticized the inquest process as biased in favor of police.
The family's lawyer, Ross Goodman, said the "real truth" would come out in an expected lawsuit against the police department, Clark County, Costco and Sheriff Doug Gillespie.
Officers William Mosher, Thomas Mendiola and Joshua Stark shot Scott seven times after he ignored commands to get on the ground and raised his handgun, still in its holster, toward Mosher, according to testimony at the inquest.
The seven jurors reached their unanimous verdict after 75 minutes of deliberation.
Monday
Taxable sales rise
Nevada's taxable sales just posted their best increase in years, but local retailers and analysts said it could be years before transactions return to their prerecession levels.
Sales of goods at Nevada's stores and businesses rose 5.3 percent in July to $3.2 billion compared with July 2009.
In Clark County, taxable sales rose 5.5 percent, to $2.3 billion. It was the biggest gain since October 2007.
Tuesday
Deal, penalty for Willis
Tre'Von Willis avoided jail and kept his spot on the UNLV basketball team after pleading no contest to misdemeanor battery-domestic violence.
In response to the plea agreement, coach Lon Kruger said the Rebels' leading scorer will be suspended for at least three games.
Willis, 22, was arrested June 29 after Skye Sanders, 28, told police he choked her during an argument at her apartment.
Willis faced charges of felony domestic battery, felony grand larceny for stealing Sanders' cell phone, and misdemeanor coercion.
Wednesday
Superintendent tapped
Colorado Education Commissioner Dwight Jones was the 6-1 pick of the Clark County School Board to become the next leader of the nation's fifth-largest school district.
Chosen over the Dallas area superintendent, Jones, 48, offered experience in managing large, urban public school systems.
School Board member Linda Young cast the only dissenting vote but said it was a protest of the rushed process, not a reflection on Jones.
Thursday
Film star Curtis dies
Tributes poured in for Hollywood legend and Las Vegas transplant Tony Curtis as news of his death was announced.
The Oscar-nominated actor died Wednesday night at his Henderson home. He was 85.
Curtis starred in "The Defiant Ones," "Spartacus," "Operation Petticoat" and "Some Like It Hot."
A memorial service, open to the public, will be held at 11 a.m. Monday at Palm Mortuary, 7600 S. Eastern Ave. A reception will follow at Luxor.
Friday
Pop star Mars charged
Singer-songwriter Bruno Mars was charged with a felony in connection with his arrest for cocaine possession last month at the Hard Rock Hotel.
The charge will likely net the 25-year-old probation.
Celebrity socialite Paris Hilton was arrested on the same felony charge just a few weeks before Mars' arrest. She pleaded guilty to two misdemeanors last month and was sentenced to a year of probation.
Week In Review
More Information
NUMBERS
1,530
The number of written questions submitted to witnesses during the coroner's inquest into the death of Erik Scott, who was shot by police on July 10.
501
How many more students are in Clark County public schools this year, according to the official enrollment count that determines the district's funding.
20-15
UNR's series lead over UNLV heading into Saturday's football game in Las Vegas. Teams for the two schools first met in 1969.
45,246,503
The total number of people who toured Hoover Dam between 1935 and Thursday, which marked the 75th anniversary of the dam's dedication.
QUOTES
"My priorities have changed. I'm calmer, more peaceful. I've learned how to be patient and sit and wait. I learned time wasn't going to be what I wanted."
Maura Bivens
A 41-year-old mother of two who was diagnosed with terminal breast cancer and told in January she has 12 months to live.
"In America, you (usually) have to die before they say something nice about you."
Tony Curtis
In 2000, the year he moved to Las Vegas, upon receiving a lifetime achievement award from the local CineVegas film festival. CurTis, 85, died Wednesday at his Henderson home.
"Our program is not tolerant of things that have happened this past spring and summer. We're all on a shorter leash."
Lon Kruger
UNLV men's basketball coach, on the Rebels' recent off-the-court troubles. Forward Matt Shaw's playing career ended in April with a one-year drug suspension from the NCAA, and leading scorer Tre'Von Willis pleaded no contest on Tuesday to a misdemeanor domestic violence charge.
MULTIMEDIA (lvrj.com/multimedia)
VIDEO & SLIDE SHOW: Erik Scott coroner's inquest
VIDEO: Tre'von Willis plea deal
VIDEO & SLIDE SHOW: Pink Paper for breast cancer
VIDEO: Sheriff Gillespie comments on Costco shooting coroner's inquest
VIDEO & SLIDE SHOW: Tony Curtis dies at 85