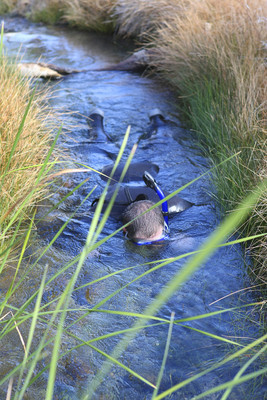 The Las Vegas City Council voted unanimously Wednesday to move forward with plans to build a new $150 million City Hall in the midst of a growing fight among union workers over the project.
The Culinary union has been the most outspoken critic of the new City Hall, while union construction workers strongly support it.
The council's vote was met by cheers from more than 300 members of Laborers Local 872 who packed the council chambers.
The proposed City Hall would go up on a block bounded by Main Street, First Street and Lewis and Clark avenues.
First, though, the city will have to secure financing, something one tax expert said could be difficult given the state of the economy.
MONDAY
CLEVELAND OF THE WEST
One of the world's best-known institutes of medicine and medical research confirmed plans to set up shop in downtown Las Vegas.
The Cleveland Clinic will staff and operate the Lou Ruvo Brain Institute, which is under construction at Bonneville Avenue and Grand Central Parkway.
The clinical practice for the so-named Cleveland Clinic Lou Ruvo Center for Brain Health might begin seeing patients by midsummer.
TUESDAY
IS ANYBODY OUT THERE?
Las Vegas is America's "Emptiest City," according to new Forbes.com rankings based on rental and housing vacancies.
With its rental vacancy rate of 16 percent and a home vacancy rate of 4.7 percent, Las Vegas topped the list of the country's most-abandoned markets.
Worse than Gary, Ind. Worse than Pittsburgh. Worse even than Detroit. We're No. 1! We're No. 1!
WEDNESDAY
SNAILS IN THE OINTMENT
Some tiny snails could cause big headaches for the Southern Nevada Water Authority as it seeks to pipe groundwater to Las Vegas from across eastern Nevada.
Two environmental groups are petitioning the U.S. Fish and Wildlife Service to list 42 varieties of spring snail in Nevada and Utah as endangered species.
The groups specifically mention the water authority's pipeline project as the primary reason that the snails warrant federal protection.
THURSDAY
SHOOTING DRAWS SUIT
The husband of an ice cream truck driver who was shot and killed by Henderson police a year ago filed a $25 million lawsuit against the department and its officers.
The attorney for Zyber Selimaj says his client's life has been "wrecked" by the death of Deshira Selimaj. She was shot after she drove to the scene of a traffic stop to help an officer communicate with her Albanian-born husband.
The federal civil rights lawsuit accuses the department of trying to cover up an "unlawful killing." It also alleges civil rights violations, assault and false imprisonment.
FRIDAY
TWO DIE IN STANDOFF
A Nellis Air Force base airman and his wife died in a suspected murder-suicide after a standoff with police inside a North Las Vegas apartment.
The airman was an Iraq war veteran who might have been suffering from post-traumatic stress disorder.
Week In ReviewMore Information