October 16, 2010 - 11:00 pm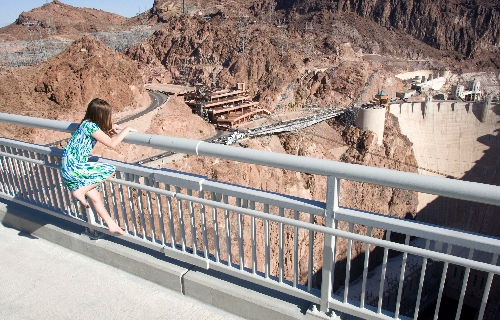 In a debate many pundits have declared sloppy and devoid of a knock-out punch, GOP challenger Sharron Angle on Thursday attacked U.S. Sen. Harry Reid as a man of privilege who made millions while raising taxes on people more than 300 times.
Reid called the charge that he made his money while on the government payroll a "low blow" and countered by portraying Angle as "extreme" and heartless for wanting to let insurance companies set their own rules that could exclude coverage for mammograms, colon screening and autism.
During the nationally televised face-off, the two traded charges of lying in their campaign ads and on the trail about everything from immigration to jobs to Social Security.
Fewer than 200 people rallied along Flamingo Road in front of the Vegas PBS studios, site of the debate in the high-stakes race. About two-thirds of them were there to support Reid.
Monday
Sliding Tuition scale?
Some UNLV students could be paying a lot more than others next fall if the administration has its way.
Neal Smatresk, president of the University of Nevada, Las Vegas, said he wants to increase the fees dramatically for upper level nursing, architecture and physical therapy programs.
The three programs get many times more applications than they have spots available.
Tuesday
Gibbons working again
Despite a painful injury that came within a fraction of an inch of leaving him paralyzed, Gov. Jim Gibbons returned to public life when he presided over two state meetings by telephone from the hospital.
Gibbons' pelvis was broken in several places when he was thrown from a horse Sept. 21.
Eight-inch and 10-inch bolts have been placed in his body temporarily, with several plates, to hold the pelvis together while it heals.
Speaking from a Reno hospital, the 65-year-old said he expects to be walking again in six to eight weeks.
Wednesday
New poll in Senate race
Just in time for the race's one and only debate, a new Review-Journal and 8NewsNow poll showed Sen. Harry Reid and his GOP challenger in a virtual tie.
The poll seemed to suggest a bump for Sharron Angle, who was deadlocked with the Senate majority leader at 43 percent three weeks ago. The latest survey showed her leading Reid 47 percent to 45 percent.
In both cases, however, the results were within the poll's margin of error of plus or minus 4 percentage points.
Thursday
Dam Bypass dedicated
Members of two of the namesake families looked on as the Hoover Dam bypass bridge was officially dedicated in the names of former Gov. Mike O'Callaghan and former NFL standout Pat Tillman.
Diplomats rubbed elbows with construction workers at the celebration for the Western Hemisphere's longest single-span concrete arch bridge. Native Americans blessed the massive project.
The $240 million span should open to traffic this week.
Friday
STRIP CLUB CAPER
A former pro football player and his wife were indicted by a grand jury in connection with the theft of two diamond rings, worth almost $3 million, from a strip club patron.
Diamond merchant Eli Abdalnour said he discovered a bag with $10 million in diamonds was missing from his waistband when he left the Spearmint Rhino in 2009. He returned and was told that bouncer Matt Keneley, a former NFL player, had turned the bag in to the lost-and-found. Back at his hotel, Abdalnour discovered two rings were missing.
An international probe led to three arrests, including Keneley and his wife. Police said the couple sold the rings for $98,000.
Week In ReviewMore Information
NUMBERS
6
Fresh & Easy stores set to close around the valley by Nov. 2. The grocery chain says the closure is a temporary response to the recession.
$358,000
The annual compensation package approved for new Clark County School District chief Dwight Jones, more than the superintendents in New York and Los Angeles.
24,000
Number of county residents who have sought free legal help since the Legal Aid Center of Southern Nevada opened an office at the Regional Justice Center in December.
60
The number of years it took to find and return Sgt. Donald LaForest's remains after he was killed during the Korean War.
QUOTES
"Man up, Harry Reid."
SHARRON ANGLE
Republican Senate Challenger — and woman — speaking during Thursday's Debate with the Senate Majority Leader.
"That's really kind of a low blow."
HARRY REID
SENATE MAJORITY LEADER — and former boxer — responding to Angle's suggestion that he has used his elected office to enrich himself.
"I am not done with that horse yet."
GOV. JIM GIBBONS
Talking about the horse that threw him on Sept. 21, breaking his pelvis in several places. The 65-year-old returned to work last week.
"If I could've caught him, I'd have probably killed him, and I'd be in jail. It made me that mad."
GARY REESE
Las Vegas Mayor Pro Tem, on his reaction to seeing a tagger in his neighborhood.
MULTIMEDIAlvrj.com/multimedia
• VIDEO: Hoover Dam bypass bridge dedicated
• SLIDE SHOW: Lakers top Kings at the Thomas & Mack Center
• VIDEO: Former President Bill Clinton stumps for Sen. Harry Reid at Valley High School
• SLIDE SHOW: Las Vegas Locos of the UFL defeat the Omaha Nighthawks, 22-10
• VIDEO: The Rev. Jim Hamilton, the "King of I Do's"
• SLIDE SHOW: Andre Agassi's 15th Grand Slam for Children
• VIDEO: Doug Elfman: What's Hot This Weekend 10/15/10
• VIDEO & SLIDE SHOW: Debate between incumbent Democratic Senate Majority Leader Harry Reid and his GOP challenger, Sharron Angle