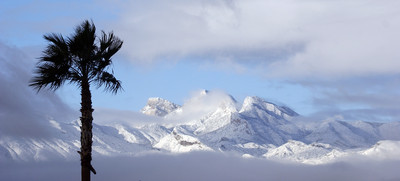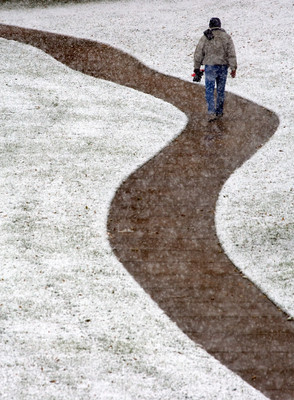 MONDAY
RAPES ALLEGED
Two alleged rapes involving patients at the Rawson Neal Psychiatric Hospital are under investigation by Las Vegas police and regulators.
Police were called to the hospital to investigate allegations of sexual assaults on patients on Nov. 14 and Nov. 21, according to a police spokeswoman.
The alleged crimes prompted talk of policy changes at the hospital.
TUESDAY
YUCCA STANCE CLOUDED
A signature on a report that favors Yucca Mountain raised questions about Barack Obama's nominee for energy secretary.
Steven Chu signed the August report, suggesting to some opponents of the nuclear waste repository that there might be a gap between his thinking and that of the president-elect, who pledged to end the project.
WEDNESDAY
HALFWAY HOME
Former Clark County Commissioner Mary Kincaid-Chauncey was released from prison to a Las Vegas halfway house, where she is expected to remain until March.
The 70-year-old spent nearly two years in a federal prison camp for her role in one of Nevada's most notorious corruption cases.
A jury convicted the two-term commissioner on charges of accepting bribes from strip club owner Michael Galardi.
THURSDAY
JOBS ON THE WAY
In a bit of good news for the valley's battered labor force, CityCenter announced plans to start filling more than 12,000 jobs on Jan. 5.
Most of those jobs will be at Aria, the project's 4,000-room hotel-casino. Aria officials expect to receive more than 100,000 applications.
The entire $9.1 billion CityCenter is slated to open on the Strip by the end of 2009.
FRIDAY
RUDIN WINS NEW TRIAL
A judge ordered a new trial for Margaret Rudin, who was convicted of killing her millionaire husband in 1994.
Rudin's new attorney said lawyers were "horribly unprepared" to defend her at her first trial in 2001.
After her husband's slaying, Rudin, now 65, fled the state and was caught in November 1999 in Massachusetts. She was convicted and given a life sentence with the possibility of parole after 20 years.
In a reversal of fortune not seen in 30 years, air travelers from Michigan and other cold climes saw their flights canceled on Wednesday by Mother Nature's equivalent of hitting a 10-team parlay: nearly 2 inches of snow on the Strip.
The rare storm forced authorities to close two of the region's major highways and ground flights at the airport overnight. Clark County schools closed Thursday, giving students a day to play in the rapidly melting wintry wonderland.
As much as 8 inches fell in Henderson, and 14 inches came down on the ski slopes of Mount Charleston.
The official total of 3.6 inches in Las Vegas was a December record and the most the city has seen since 7.8 inches fell in January 1979.
It was the valley's second snowstorm of the week. On Monday, several inches of powder blanketed western neighborhoods, and more than a foot fell in the Spring Mountains.
Week In ReviewMore Information
BY THE NUMBERS
3.6 — Inches of snow recorded Wednesday by the National Weather Service's official gauge a few miles from McCarran International Airport.
0 — Number of snow plows and pieces of deicing equipment at McCarran, which grounded all departing flights Wednesday night.
30 — Years since the last time so much snow fell on the Las Vegas Valley.
$775 million — The price paid for Treasure Island by Phil Ruffin, who sold the now demolished New Frontier for $1.2 billion just 19 months ago.
$2.17 — Daily cost to feed each prison inmate in Nevada. A state lawmaker wants to reduce that by replacing hot breakfasts with cold cereal.