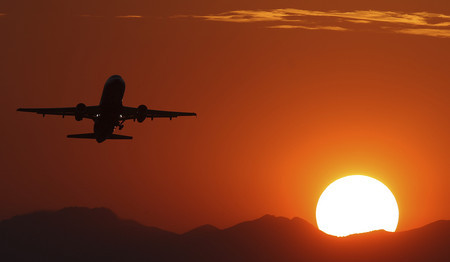 Firefighters responding to a blaze at a West Las Vegas home came under fire from an assailant who was later killed in a gunbattle with police.
Wednesday's fire there spread unchecked while suspect Bryan Hanasz, 36, used a shotgun to fire on firefighters and police officers as he stood outside the burning residence, a Las Vegas police report said.
The home at 1230 Comstock Drive, near Washington Avenue and Martin Luther King Boulevard, belonged to Hanasz's mother, Christine Monroe, who was at work when the shootout occurred.
Four officers returned fire at Hanasz.
A police officer was released after being treated at a hospital after being hit by shotgun pellets. No firefighters were wounded.
Investigators believe the house fire was intentionally set, but they have not identified the suspected arsonist or a motive.
MONDAY
HIKER'S BODY FOUND
The search for an 18-year-old Henderson hiker who disappeared in Utah early last month ended with the discovery of the woman's body less than a mile from where she was last seen alive.
Andrea Celina Roye's body was found near a trail in Green Canyon, where she was last seen Aug. 5.
A statement from the Cache County sheriff's office said evidence pointed to suicide.
TUESDAY
SELIMAJ SUIT SETTLED
The Henderson City Council signed off on a $700,000 settlement with the family of an ice cream truck driver who was shot and killed by police in front of her husband and two children.
The city admits no wrongdoing in the death of Deshira Selimaj, but the settlement ends a federal lawsuit that sought $25 million in damages.
A coroner's inquest jury ruled the Feb. 12, 2008, shooting justified.
Police said the woman brandished a knife. Several witnesses claimed she was unarmed.
Luke Morrison, the officer who shot Selimaj, is on paid leave as part of a "personnel action" unrelated to the shooting.
WEDNESDAY
STUDENTS TURNED AWAY
The recession is creating a vicious cycle at Nevada colleges, where budgets have been slashed while the bad economy pushes more people to go back to school.
As a result, officials at the College of Southern Nevada, the state's largest college, said they have been forced to turn potential students away.
THURSDAY
MURDER CASE FOR TEEN
A Henderson teenager accused of killing her newborn son in August will be prosecuted in a murder case, Clark County district attorneys said.
Carmela Camero, 19, made her first court appearance in Henderson Justice Court, where she was told of the charges against her.
She has not entered a plea.
FRIDAY
NO BAIL FOR O.J.
The Nevada Supreme Court denied motions for bail from O.J. Simpson and his co-defendant, Clarence "C.J." Stewart, who are serving prison time in Nevada for armed robbery and other charges.
Attorneys for the two men tried to convince the high court in August that their clients should not be imprisoned during the appeal process, saying their convictions came from a trial rife with legal mistakes.
Week In Review
More Information
NUMBERS
5
The number of days it took disgraced Clark County Commissioner Dario Herrera to find a job after serving 50 months in prison for accepting bribes.
$2.5 million
Nevada's share of a $2.3 billion settlement Pfizer Inc. agreed to pay to settle charges it gave kickbacks to doctors and promoted drugs for unapproved uses.
1,000 years
Approximate age of bristlecone pine trees cut for campfires in the Spring Mountains. Wilderness advocates are trying to stop the illegal practice.
4
Days a week Henderson City Hall is now open. Starting this week, the city's main offices will close on Fridays to save $1.7 million a year.
"24"
UNLV football coach Mike Sanford's favorite television show.
QUOTES
"I think it's a leftist tactic to get kids to talk to their parents about the issues."
Sue Blackwell
A mom waiting for her children at Green Valley High School in Henderson, on President Barack Obama's plan to give the nation's K-12 students a back-to-school speech.
"I don't know if it would make much of a difference at this point."
Thomas Richardson
Convicted of murdering two people, on whether he wanted to speak to the jury before they decided his punishment. He did address jurors, and they sentenced him to death — twice — for the murders.
"The last thing you want to do is piss off a guy who understands pigeons."
Nephi Oliva
Embattled owner of Nevada Pigeon Control, after North Las Vegas officials ordered him to close his pigeon "sanctuary" because of licensing and health concerns.
MULTIMEDIA
SHERMAN FREDERICK ON FOX NEWS
CONGRESSMAN DEAN HELLER SPEAKS TO THE REVIEW-JOURNAL EDITORIAL BOARD
DEAF FAITH LUTHERAN HIGH SCHOOL FOOTBALL PLAYER
CAROL CLING'S MOVIE MINUTE
COREY LEVITAN'S "FEAR & LOAFING" — VETERINARY ASSISTANT
OFFICER-INVOLVED SHOOTING AT FIRE SCENE
FLOYD MAYWEATHER JUNIOR MEDIA DAY