TravelNevada contest tests knowledge of 20 Nevada sites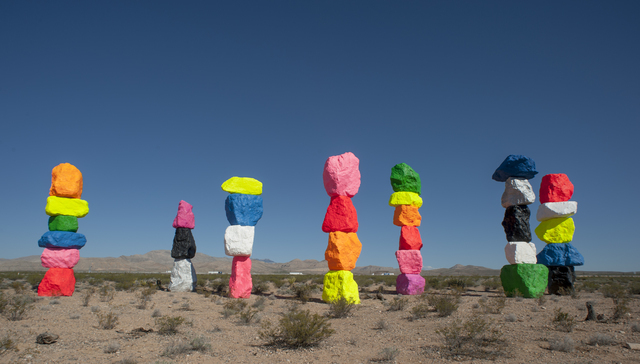 How well do you know the Silver State and all of its hidden gems throughout the state? Those that know all there is to know about landmarks in Nevada could win a special prize from TravelNevada.
The contest, dubbed "Show Me That Nevada Clout," tests your knowledge on 20 locations throughout Nevada by briefly describing them and posting a photo. The challenge, should you accept, is to correctly identify them as accurately as you can.
The submissions with the most correct answers will claim one of three prize packages that are up for grabs:
First place — jet packing and lunch: One, 40-minute jet pack flight — 20 minutes on a jet pack and 20 minutes on a jet board. In addition, you'll receive a ghost burger and beer lunch at the location described in photo number 10.
Second place — National Championship Reno Air Races: Two, VIP Pit Passes to the 2017 National Championship Reno Air Races.
Third place — Nevada road trip swag: A Gecko Garmin GPS device, a one-year subscription to Nevada Magazine, Nevada travel guide and map of Nevada, Ghost Town and Don't Fence Me In button pack, Don't Fence Me In luggage tag, BLM swag (wild horse and burro iPhone 5 charger, hat, lip balm and sunglasses cleaner) and BLM wild horse and burro watching guide.
If there's a tie, the giveaway recipients will be chosen lottery-style, TravelNevada said in a news release.
Through June 30, entrants can visit the official Show Me That Nevada Clout website to view the 20 location photos and descriptions. From there, email your answers to TravelNevada's content manager, Sydney Martinez, at NevadaClout@gmail.com.
Winners will be announced July 11.
Contact Caitlin Lilly at clilly@reviewjournal.com. Find her on Twitter: @caitielilly_