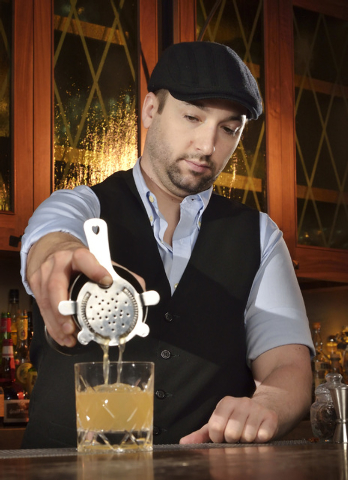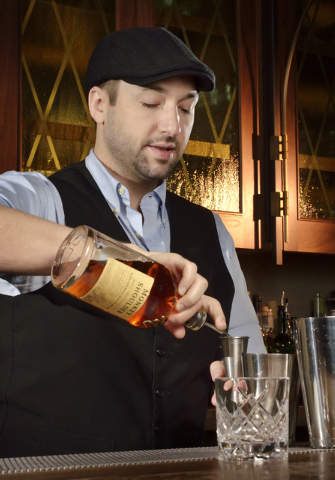 The Mighty Mississippi might have inspired the pen name Mark Twain, but Nevada gave it voice.
Plenty of places lay some sort of claim to the man whose given name was Samuel Langhorne Clemens: He was born in Missouri, raised children in Connecticut, and he even hung out in Bermuda.
Clemens, born in 1835 in Florida, Mo., likely was a close observer of himself and his fellow humans from a young age. But it wasn't until making his home in Nevada Territory that those keen observations became linked inextricably to a nom de plume that still grabs attention more than a century after his death.
After a stint as a riverboat captain — where the term "mark twain" was used to measure water depth — a 26-year-old Clemens headed west via stagecoach. His journey in 1861 to Virginia City became the plot for his classic book "Roughing It."
In those days, Virginia City was the most bustling place in what is now the Silver State. He followed his brother, Orion Clemens, a political appointee in the territorial government. But the move wasn't for family. Like tens of thousands of others, Clemens came to Nevada in hopes of striking it rich on the Comstock Lode.
And like many more, instead he just struck out.
His next job? Taking swings at politicians as a newspaper reporter for the Territorial Enterprise, where he covered the legislature and first used the name Mark Twain.
In an 1864 dispatch from Carson City, Twain recounted attendance records of Storey County lawmakers with the sarcasm with which his writing came to be known. Only one of eight members representing the county showed up for a vote on whether to move the capital to Virginia City. "A mighty responsible delegation here," Twain wrote.
"He really found his satirical voice in Nevada," said Joe McCullough, a UNLV professor emeritus and Twain scholar. "That launched his career in ways that none of the other places did."
Cindy Lovell, executive director of the Mark Twain House &Museum in Hartford, Conn., encourages any place with a connection to the writer to embrace it. While he often took a brutally honest look at his surroundings, she said, that also was a way to turn the piercing glare on himself.
The relationship between his literary creations Huck Finn and the slave Jim reflect ideas and language from 1884 that are considered offensive to many now — including frequent use of the "N" word — but also show young Huck questioning societal values.
It was a way for Twain to show throughout his 74 years that his views had changed since boyhood while also pushing for the world around him to change, Lovell said. That freedom of thought and speech, Lovell said, is "uniquely American."
"He still represents what is the best part of America," Lovell said, "an eventual willingness to confront the truths that we hold inside us."
That's not always easy to swallow. The Nevada State Board of Geographic Names earlier this month shelved a plan to name a Lake Tahoe cove for Twain after getting complaints from the Washoe Tribe. A tribal official told the board Twain's views of Native Americans were racist.
But plenty of other spots bear his name, including a lake and a national forest in Missouri.
Las Vegas has a Twain Avenue, but it's not clear if it's named for Mark, according to another Mark — Mark Hall-Patton, the Clark County Museum system administrator and regular on the History Channel's "Pawn Stars." He's written a book about Las Vegas street names.
What's clear is that Twain likely never set foot in what is now Las Vegas, Hall-Patton said. There wasn't much here in those days.
One thing that is named for him is a cocktail that can be found in lots of places but recently was featured on the menu for Rose.Rabbit.Lie at the Cosmopolitan. At this Strip site, drinkers can have their Mark Twain while twin tap dancers move to a human beat box — something that might have given Twain a kick.
Marshall Altier, chief mixologist at Rose.Rabbit.Lie, has studied libations. This cocktail, Monkey Shoulder scotch, lemon juice, simple syrup and bitters, got its name from Twain's writing. He mentioned the drink in letters to his wife.
"He documented America's transformation to drinking scotch and cocktails," Altier said. "And when it's done right — when it's done in moderation — drinking can be a contemplative experience."
Mark Twain might even agree with that.
Contact reporter Adam Kealoha Causey at acausey@reviewjournal.com or 702-383-0401. Follow on Twitter @akcausey.