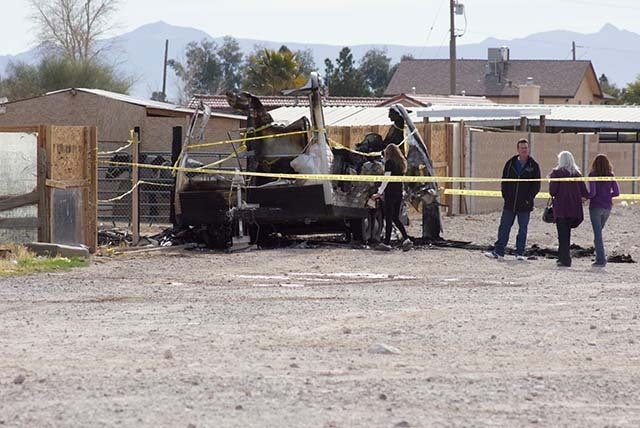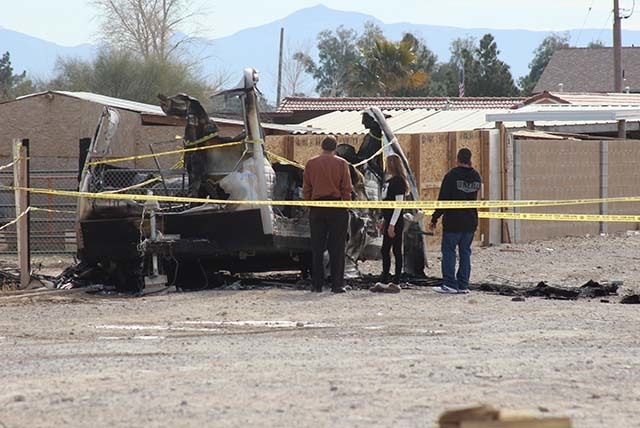 Firefighters discovered two bodies after putting out a fire in a travel trailer early Sunday morning.
Firefighters from the Clark County and North Las Vegas fire departments responded to the blaze at 4155 E. Carey Ave., near North Lamb Boulevard, about 3:30 a.m.
Edele Lizaola heard a loud knocking early in the morning. It was the woman next door
banging on her door to use her phone to call 911.
Lizaola has lived next to the site of Las Vegas' latest tragic fire for 12 years, and said her neighbors were always very nice.
She said she never saw anything suspicious happening around the trailer next door.
"For many days I didn't see anyone over there," she said. "It's been so quiet."
"These are hard lessons for us all to learn," said Clark County Fire Department battalion chief John Steinbeck. Trailers burn notoriously fast.
The trailer, approximately 20 feet across, was burning on a residential lot near an occupied home, but firefighters kept the fire from spreading to any nearby structures.
Firefighters found the two bodies in the trailer once it was extinguished.
"I've never seen anyone get out of one," he said. "They go up like a dried-up Christmas tree."
Steinbeck said the identities of the deceased and the circumstances behind the fire would not be released until the investigation was complete.
"Especially with fatals," he said. "We're not going to leave any stone unturned."
Fire investigators are working to determine the origin of the fire, and are working with Las Vegas police to identify the victims.
Contact reporter Wesley Juhl at wjuhl@reviewjournal.com and (702) 383-0381. Follow him on Twitter @WesJuhl.