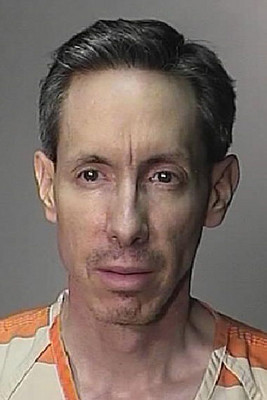 PHOENIX — An Arizona judge has dismissed two of 10 charges against polygamist sect leader Warren Jeffs, who appeared briefly at a court hearing Wednesday.
Mohave County Superior Court Judge Steven Conn made no rulings at the 15-minute hearing in Kingman but set various deadlines for prosecutors and defense attorneys. No trial date has been set.
Conn had agreed Monday to dismiss one charge each of sexual conduct with a minor and conspiracy to commit sexual conduct with a minor against Jeffs at the request of the prosecuting attorney.
The charges stemmed from the arranged marriage of a 16-year-old girl with a man more than a decade older than her. Jeffs presided over the marriage.
Mohave County Attorney Matt Smith wanted the charges dismissed because the victim in the case refuses to testify against Jeffs. The witness had previously cooperated with authorities.
Tucson defense attorney Mike Piccarreta said he'll seek to clear Jeffs of the remaining criminal charges in Arizona. Jeffs now faces four counts each of being an accomplice in incest and sexual conduct with a minor. The charges stem from two arranged marriages between teenage girls and their older male relatives, one of whom was in his 50s.
"I think the court is going to find there is going to be some fairly substantive motions to dismiss the prosecution," Piccarreta said.
Piccarreta plans to file motions to dismiss based on insufficient evidence and the freedom of religion.
Jeffs, 52, was convicted last year in Utah of rape as an accomplice in the arranged marriage of a 14-year-old girl and her 19-year-old cousin. He was sentenced to two terms of five years to life in prison.
Jeffs was named president of the Fundamentalist Church of Jesus Christ of Latter Day Saints in 2002. Members of the church live in the twin border towns of Colorado City, Ariz., and Hildale, Utah.
The mainstream Mormon church, The Church of Jesus Christ of Latter-day Saints, renounced polygamy more than a century ago, excommunicates members who engage in the practice and disavows any connection with the FLDS church.
Jeffs' next court hearing is set for May 19.
Review-Journal correspondent Dave Hawkins contributed to this report.