Two hurt in apartment blaze
February 25, 2011 - 8:28 am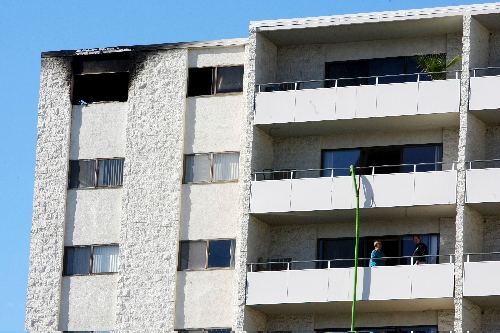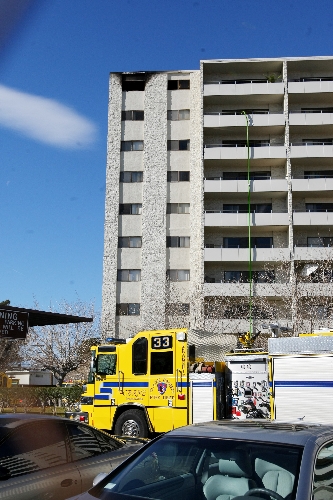 Clark County fire crews battled a fire Friday morning at the Vegas Towers apartment complex at 1061 E. Flamingo Road near Maryland Parkway.
The fire was contained to an apartment on the 10th floor of the 456-unit complex and started from a resident smoking in bed, according to the Fire Department.
Firefighters received the call at 7:53 a.m. and had put out the flames about 20 minutes later.
A woman in her 70s and a woman in her 40s were treated at a hospital for possible smoke inhalation. Both were alert and conscious, officials said.
The blaze caused $150,000 in damage, investigators determined.