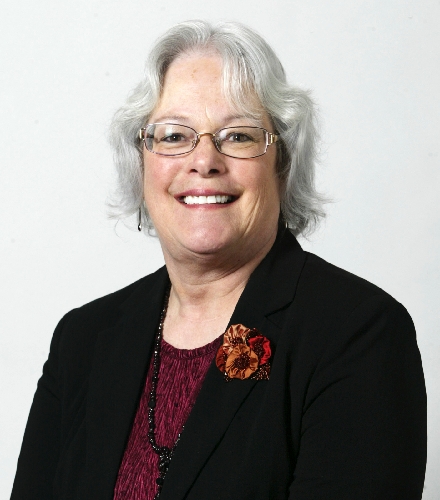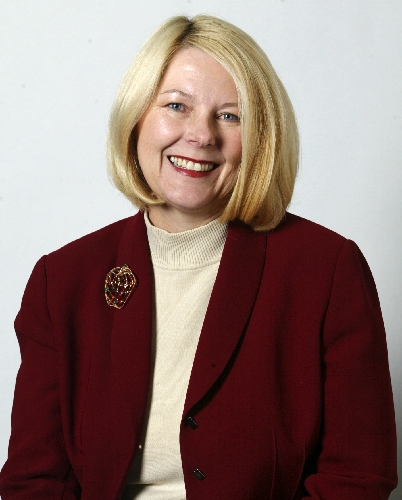 Clark County School Board Vice President Carolyn Edwards withstood the challenge from architect Ken Small to retain her District F seat Tuesday.
Voters also tapped two newcomers to replace term-limited incumbents on the board that governs the Clark County School District, the nation's fifth-largest public school system.
Edwards, 60, got 59 percent of the vote compared with 41 percent for Small, 53, according to early results for the area, which covers the southwest portion of the district.
Edwards said she felt validated by the outcome. She was targeted by several televised campaign ads mocking her as an out-of-touch incumbent politician who let power go to her head.
The negative tone was unusual for a School Board campaign, Edwards acknowledged.
"I'm grateful to the voters for seeing through it," she said Tuesday night. "I stayed positive through it all. I campaigned on the issues only."
Voter Consuelo Cisneros said she voted for Edwards after studying her campaign website.
"I liked what I saw," Cisneros said. "I like her experience."
In District G, Erin Cranor, 40, a grant writer, fended off a 20-year-old college student, James Brooks, to capture the seat now held by term-limited incumbent Sheila Moulton.
Early results showed Cranor leading with 53 percent of the vote compared with 47 percent for Brooks.
"It's not a sure thing," said Cranor, who has been active on the district's attendance zoning committee. "We're keeping an eye on it."
Brooks was holding out hope until the end.
"It's closer than I thought it would be," he said Tuesday night. "I wish I knew which precincts were reporting. If the northern precincts haven't report, I still have game."
Brooks lives in the northern area of District G, which represents the east valley.
In District D, Lorraine Alderman, 53, a former district administrator, led Javier Trujillo, 34, for the seat held by term-limited incumbent Larry Mason, according to early results. Alderman led with 56 percent of the vote to Trujillo's 44 percent in District D, which covers central and northeast Las Vegas.
Alderman took some satisfaction in beating a candidate who claimed he was better suited to represent the area's many Latino residents because he is fluent in Spanish.
"I feel blessed," she said Tuesday night. "I'm going to be there for everybody, regardless of ethnicity or any of that stuff."
Alderman was pleased that her grass-roots campaign trumped her better-funded opponent.
"It was David going up against Goliath," she said.
Contact reporter James Haug at jhaug@reviewjournal.com or 702-374-7917.