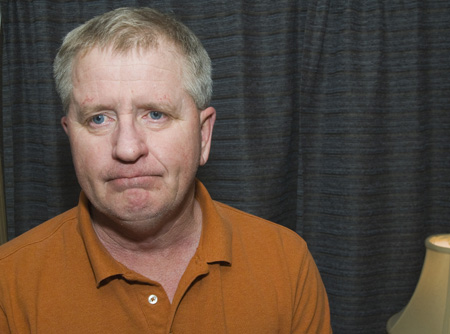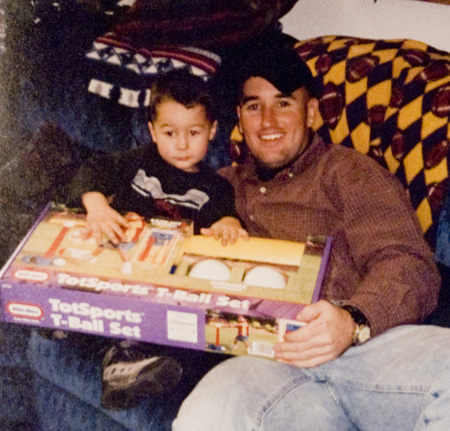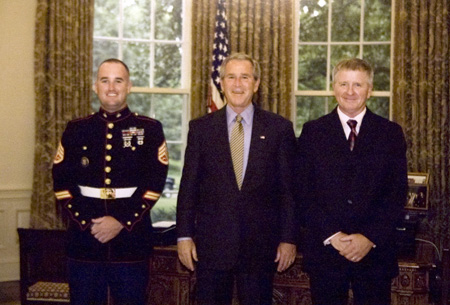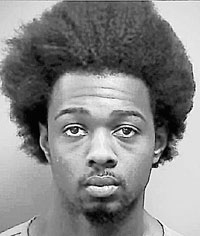 The young men accused of murdering a Las Vegas police officer in what authorities are calling an attempted robbery Thursday morning came away with nothing, North Las Vegas police said Friday.
But two of the three suspects arrested on murder charges in connection with the slaying of officer Trevor Nettleton, 30, could be eligible for the death penalty, Clark County District Attorney David Roger said.
That possibility stirred mixed emotions in Nettleton's father, Richard, a retired highway patrol trooper.
"I guess I believe in the death penalty for the shooter, but not for the accomplices," he said from his home in Yakima, Wash.
North Las Vegas police have arrested three suspects in connection with Trevor Nettleton's slaying: Saul Williams Jr., 20, Prentice Marshall, 18, and a 17-year-old whose identity has not been released by police.
The suspects face recommended charges of murder with a deadly weapon, conspiracy to commit robbery and attempted robbery with a deadly weapon. Police have also added gang enhancement charges that stiffen penalties.
The two adults and the juvenile are in the North Las Vegas detention center without bond. They have denied requests to be interviewed.
Roger said state law allows the death penalty in cases in which an attempted robbery results in a homicide. He added that although minors can be tried as adults, a U.S. Supreme Court ruling forbids execution of those who were minors at the time of their crimes.
Roger said North Las Vegas police as of late Friday hadn't turned over their case to his office.
Police responded to a call of shots fired at 12:18 a.m. at Nettleton's home on Emerald Stone Avenue, near Lone Mountain Road and Bruce Street.
Police said he was inside his open garage in street clothes when he was approached by multiple suspects. There was an exchange of gunfire during what police described as a random robbery attempt.
Authorities have called Nettleton a hero because both his young children, a 2-year-old son and 2-month-old daughter, along with his wife and mother, were inside his home during the incident.
Clark County Sheriff Doug Gillespie has deemed Nettleton's death as occurring while on-duty, saying that designation applies to personnel who resort to deadly force.
Richard Nettleton said his son was just "fiddling around" in his garage and most likely unwinding from his late shift at the Bolden Area Command when he was approached by the suspects.
He said his son has tools and a work bench in his garage. He said his son died in a hallway in his home and that he has been told by police who the shooter was.
North Las Vegas Sgt. Tim Bedwell said the release of the shooter's identity could compromise his department's investigation. A police report documenting the incident has yet to be released by the district attorney's office.
Bedwell declined to say how the suspects were caught, but said tireless work by detectives and a little bit of good fortune played a role.
"That's usually how police work goes," he said.
Marshall, reported to be a junior at Mojave High School, was a starting guard last season on a varsity basketball team that went 17-9. He was booked into the North Las Vegas jail Friday after initially being treated at University Medical Center for injuries after being shot.
Williams, last known to attend Rancho High School, was arrested in 2008 on charges of possession of a stolen firearm and carrying a concealed weapon. According to the arrest report in that case, he tried to flee from officers. When they caught him, they found a .32 caliber handgun that had been stolen.
Las Vegas police spokesman Bill Cassell said Williams was booked into the Clark County Detention Center on June 1 for violating the terms of his probation, and then released on Sept. 26. Cassell didn't know how Williams violated probation.
Trevor Nettleton's visitation will be from 3 p.m. to 7 p.m. Tuesday at Palm Mortuary, 6701 N. Jones Blvd.
His funeral will be at 11 a.m. Wednesday at Saint Elizabeth Ann Seton Roman Catholic Church, 1811 Pueblo Vista Drive. His burial will follow at Palm Mortuary.
The Injured Police Officers Fund has opened an account for Nettleton's family at the Nevada State Bank. The account number is 602027542. The organization helps families who have lost loved ones in the line of duty with certain expenses.
Review-Journal writer Maggie Lillis contributed to this report. Contact reporter Antonio Planas at aplanas @reviewjournal.com or 702-383-4638.