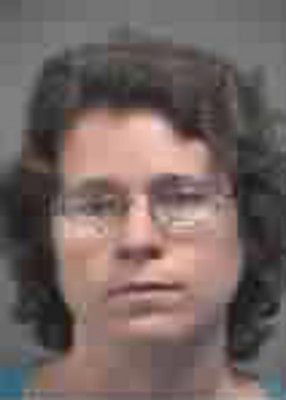 The two women accused of kidnapping a 6-year-old elementary school student on Monday are being held at the North Las Vegas jail on $50,000 bail.
Laurinda Kay Drake and Elaine Clermont, both 40, have their next court hearings next week on the first-degree kidnapping charges.
Their arrest reports state that the boy they're accused of kidnapping is a first-grade Mackey Elementary School student who was walking away from the school about 9:15 a.m.
The boy had arrived by bus at 9 a.m. and was seen eating breakfast in the school's cafeteria. He then left the school, at 2726 Englestad St., near Carey Avenue and Commerce Street, and began walking north, according to the reports.
Drake had just dropped off her son at school and saw the boy walking. Drake "told (him) to get into the vehicle," North Las Vegas police wrote in Clermont's arrest report.
Drake called the school and said she was going to return the boy, but instead drove to her home more than six miles away. That's where she met Clermont, her roommate, according to the report.
The pair, who have "an extensive history of complaints" against Mackey Elementary, left their home at 11:20 a.m. and brought the boy to Clark County School District headquarters at 5100 W. Sahara Ave., police said.
Along the way they called various media outlets "to hold a press conference about how unsafe the schools are."
At the school district headquarters, school district police arrested Drake. Then Clermont gave a statement to the media and went home.
The boy was not harmed during the incident.
North Las Vegas police interviewed Clermont later and arrested her because she "decided to participate in the kidnapping" instead of calling police to report the crime, the arrest report states.
In 2003, Drake was charged with child abuse and neglect but pleaded guilty to contributing to the delinquency of a minor, according to Las Vegas police. The details of that case were not available.
District Court records do show Drake has a criminal case from 2003, but that case has been sealed.
A school district spokesman declined to comment on the incident, citing an "ongoing investigation."
School district police Lt. Ken Young said it was an "isolated incident" and that the school does not have a problem with students leaving the campus.