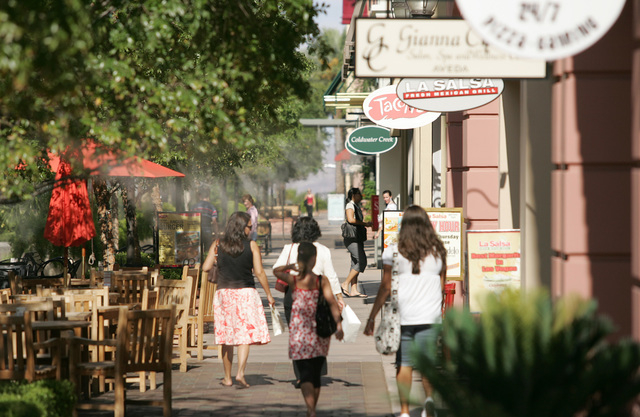 The Henderson City Council voted 4-0 Tuesday to approve a sixth amendment to the city's land purchase agreement with Union Village LLC.
Mayor Andy Hafen was absent.
The purchase agreement, approved in June 2011, calls for the city to sell 150.7 acres near U.S. Highway 95 and Galleria Drive for $11.6 million. The latest change postpones the escrow closing date until Jan. 21.
According to background included with Tuesday's agenda item, city staff recommended granting the extension "to give the developer additional time to obtain a binding commitment for the development of a hospital on the property, which is a required condition of the sale."
The $1.6 billion project on a total of 228 acres is billed as the first integrated health village in the world.
VEHICLE REPLACEMENTS Ok'd
Council members also approved the purchase of 15 replacement vehicles at a cost of up to $429,000.
The city plans to purchase three Chevrolet Caprices for use as police vehicles, 10 Chevrolet pickups and two Chevrolet vans from Fairway Chevrolet, 3100 E. Sahara Ave., under the state's vehicle purchasing contract.
According to background information included with the agenda item, the Henderson Police Department has three detective vehicles "that have or will have exceeded their normal economic life expectancy. These detective vehicles have additional down time due to breakdowns and repairs."
In addition, the city's Parks and Recreation Department has five pickups and two cargo vans that have exceeded their life expectancy. The Public Works Department has three pickups that have exceeded their life expectancy. And the Utility Services Department has two pickups that have exceeded their life expectancy.
SENIOR LIVING PROJECT
The council again delayed voting on a controversial senior facility.
Las Vegas architect Howard Perlman, who also designed The District at Green Valley Ranch, plans to build Carnegie Senior Living, an assisted-living and skilled-nursing facility, at 525 Carnegie St.
The Henderson Planning Commission voted 3-2 for the project in June despite a city staff report that recommended denial. The report described the project's proposed height and density as "too intense for this site."
Perlman plans to propose a smaller project at the council's next meeting on Oct. 1.
Contact reporter Carri Geer Thevenot at cgeer@reviewjournal.com or 702-384-8710.