Unlike political races, car bomb attempts are no laughing matter
November 1, 2009 - 10:00 pm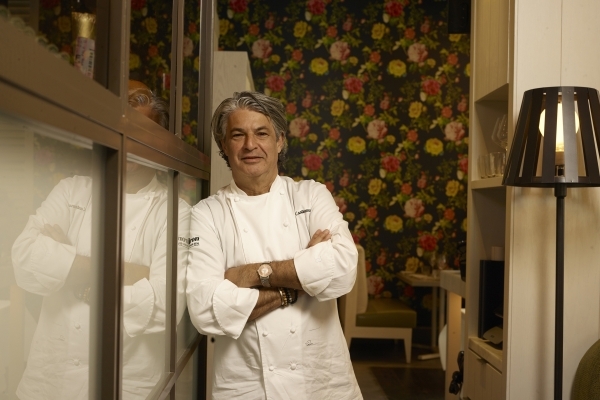 I like a good joke as well as the next guy.
But for the life of me I can't decide what's funnier: that Sue Lowden would laugh off the attempt on Harry Reid's life back in 1981, or that she wouldn't remember an incident that made big news throughout the valley at a time she was an up-and-coming KLAS-TV, Channel 8 news reporter.
Either way, I think the joke's on Lowden, who I'm told is working hard to be taken seriously as a Republican Party candidate to unseat Senate Majority Leader Reid. To that end, on Oct. 21 Lowden made an appearance on a local conservative radio talk show hosted by Heidi Harris.
For a Republican candidate, going on the Harris show is a gushy, slobbery public display of affection. Conservative candidates run the risk of being adulated into a sugar-induced coma by Harris.
Somehow, Lowden managed to involve herself in one of the lamest political missteps of the young season. She allowed Harris, a rabid Reid-hater, to cheer her into an idiotic conversation about whether a car owned by Reid, a former Nevada gaming commissioner, actually had been rigged to explode back in 1981 when auto bombings were a mob signature.
"Everybody says that maybe there was a rumor, but nobody has been able to verify that actually happened," Harris said, floating a falsehood on the air.
"I've never heard of that, either," Lowden replied.
There was plenty of laughter all around as the media savvy Lowden failed to leash her lap dog.
Never heard that someone had rigged Reid's car to explode?
If Lowden hadn't been a television news reporter then, her memory lapse would have been understandable. If she weren't married to casino man Paul Lowden, who rose to an ownership position at the Hacienda during that volatile era, such lightweight chatter would be as frivolous as it sounded on the air to naïve listeners.
But Metro took the Reid incident seriously. The FBI, which had no love of Reid, also took it seriously. Certainly Reid family members took it seriously, as well they should have. History has proven Benjamin Siegel's infamous remark — "We only kill each other" — wrong many times.
For his part, Paul Lowden climbed the casino ranks at a time Argent Corp. executives were getting blown up, indicted, and running for their lives. (In an effort to refresh foggy memories, I've taken the liberty of providing a photograph from my book "Of Rats and Men: Oscar Goodman's Life from Mob Mouthpiece to Mayor of Las Vegas." I like to call the picture "The Friends of Argent Corp.")
After I finished wincing at Harris's ignorance and Lowden's insensitivity, I contacted former KLAS news boss Bob Stoldal, who is now the executive vice president of news at KVBC-TV, Channel 3. I called Stoldal for two reasons. First, he's a pre-eminent authority on Las Vegas history, especially on the subject of organized crime. Second, Stoldal supervised Lowden for several years, respects her intelligence, and considers her a serious candidate.
He remembers the era well. Not surprisingly, he also remembered the Reid incident.
"It was a very serious time," Stoldal said. "You took all these things very seriously."
It was a time that saw Stardust executive and mob frontman Frank "Lefty" Rosenthal's car bombed. It was a time when Stoldal's own star reporter, Review-Journal columnist Ned Day, had his Volvo torched. Just a few years earlier, Arizona Republic reporter Don Bolles was killed in Phoenix by a car bomb. Other journalists, politicians, cops and judges were targeted for intimidation, assault and worse.
The headlights and taillights of Channel 8's news vans were smashed with baseball bats after some of the station's reports on the mob.
"If there was a day that went by that there was not a story, it was rare," Stoldal said.
He recalled the time the station was producing a story on the Stardust and attempted to interview County Commissioner Bob Broadbent in front of the infamous Argent Corp. casino. Broadbent declined, and Stoldal noticed that the commissioner was packing a six-shooter, a long-barreled "Ned Buntline Special."
"When you have county commissioners carrying pieces for their own protection, this was a serious damn time," Stoldal said.
More serious for some than others, I guess.
Message to candidate Lowden: If you think exploding cars are so funny, ask your husband about the time Rosenthal's Cadillac exploded. That rib-tickler nearly killed old Lefty, but he lived long enough to see Martin Scorsese turn his life story into "Casino."
Mob lawyer Oscar Goodman reinvented himself as the mayor of Las Vegas. Argent's Allen Glick testified against his mob benefactors and today lives in secluded luxury in Southern California.
Joey Cusumano was named to the state's casino Black Book in 1990 and later survived a murder attempt.
Paul Lowden bought the Hacienda from Argent in 1979 and remains a licensed casino operator and philanthropist. He's also a survivor from a most dangerous time in Las Vegas history.
Not that Sue Lowden necessarily remembers that.
The Senate candidate's biggest challenge in the 2010 campaign won't be fundraising or finding rabid radio talk show support. It will be sending the clear and persuasive message that she's a serious candidate with substantive reasons for challenging one of the Senate's most powerful players.
Here's some free advice: If you're looking for reasons to dislike Reid and blow up his politics, there are a thousand places for a conservative to start.
But some things aren't a joke.
And laughing at the wrong things makes you look more lightweight by the day.
John L. Smith's column appears Sunday, Tuesday, Wednesday and Friday. E-mail him at Smith@reviewjournal.com or call (702) 383-0295. He also blogs at lvrj.com/blogs/smith.