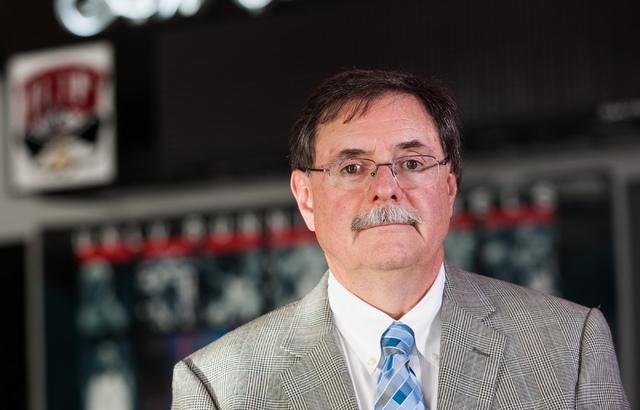 When the Environmental Protection Agency leaves the UNLV campus, life and health sciences colleges will gain a handful of buildings, though a date for that hasn't been set.
The EPA environmental sciences division has occupied five buildings on the University of Nevada, Las Vegas campus since 1956, but its lease expires in September 2015 and will not be renewed.
"Even though they've been there since 1956 and they've been a great tenant, our master plan is that we need those 8 acres in the core of campus back," said Gerry Bomotti, senior vice president for finance and business at UNLV.
As soon as the EPA relocates, the vacated buildings would become available.
Faculty members could take over research labs, and graduate students and administration could move into the office spaces.
Long term, Bomotti said the land would be redeveloped as higher density academic facilities.
Asked whether the site might house UNLV's proposed school of medicine, Bomotti said the grounds are small for a medical school, but that "nothing is off the table."
President Barack Obama's fiscal 2015 budget released Tuesday renewed a request to move the Las Vegas EPA offices to the UNLV Harry Reid Technology and Research Park on Sunset Road and Durango Boulevard.
Bomotti said UNLV "wants to be a good partner" and would allow the agency to stay while they wait for facilities at the research park to the built.
Another option might be paring down to occupy fewer buildings, he said, though that's also to be determined.
The EPA's move to the research park stalled after the General Services Administration, which manages federal property, disclosed a $823,000 western region conference at the M Resort that was considered wasteful.
In 2012, the EPA again asked Congress for $12 million but the request was rejected.
Contact reporter Kristy Totten at ktotten@reviewjournal.com or 702-477-3809. Follow @kristy_tea on Twitter.