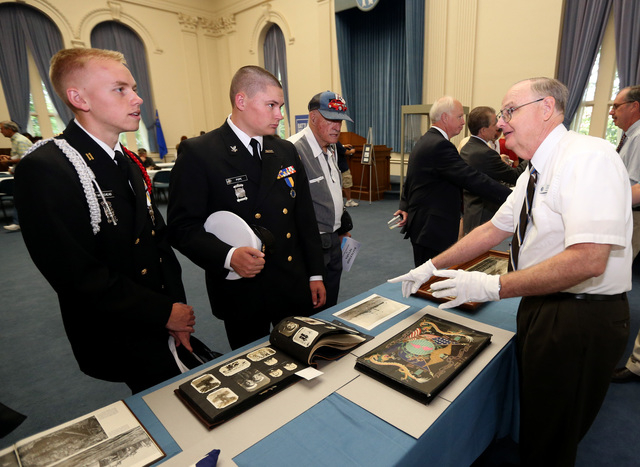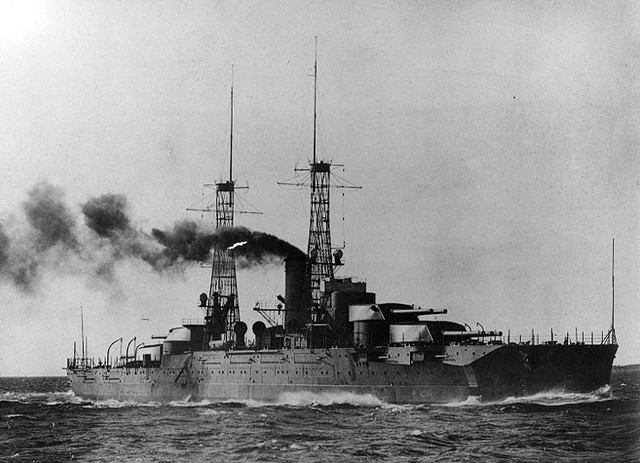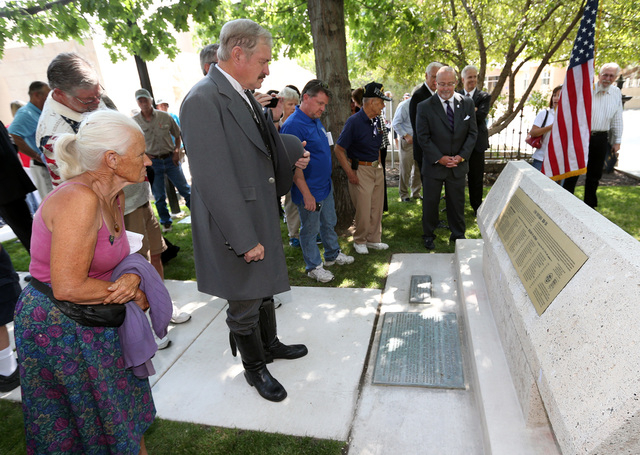 Editor's Note: Nevada 150 is a yearlong series highlighting the people, places and things that make up the history of the state.
CARSON CITY
A host of dignitaries, U.S. Navy veterans and others turned out at the state Capitol on Friday to commemorate the 100th anniversary of the launching of the famed battleship USS Nevada.
Launched at Quincy, Mass., on July 11, 1914, the battleship saw service in World War I and World War II and was the only one of eight battleships to get underway during the attack on Pearl Harbor on Dec. 7, 1941.
The ship and its crew of 1,500 also served at the D-Day landing at Normandy and at Iwo Jima and Okinawa, where it was hit by a kamikaze fighter, killing 11 crew members.
After the war, it was used as a target for nuclear tests at Bikini Atoll, but it did not sink. It was finally sunk intentionally off of Hawaii in 1948.
The commemoration included comments from Washoe County District Judge Chuck Weller, the Reno Navy League historian, who noted that when the 11 sailors killed at Okinawa were buried at sea, the Japanese pilot was given the same honor.
Nevadans are rightfully proud of the ship — the second to carry the name Nevada — and its crew, he said.
Also on hand for the event were crew members from the current USS Nevada, a ballistic missile submarine launched in 1985.
David Stephenson, chief of the current USS Nevada, said the remains of the bottle used to commission the battleship Nevada 100 years ago is proudly displayed on the sub.
The 100-year anniversary event, part of Nevada's sesquicentennial celebration, included a rededication of a plaque at the USS Nevada memorial on the east side of the Capitol.
Upstairs in the Old Assembly Chambers, there were some artifacts from the Nevada on display, including the commissioning bottle, held together in an original piece of netting, used by 11-year-old Eleanor Anne Seibert, niece of Nevada Gov. Tasker Oddie, to christen the ship at its launching.
Oddie said at the launching: "There is no citizen of the state who will not follow the vessel's career with close, personal interest, whatever port (she) may enter and whatever sea she may sail."
Contact Capital Bureau reporter Sean Whaley at swhaley@reviewjournal.com or 775-687-3900. Find him on Twitter: @seanw801.

Celebrating the Silver State