Utah man gets prison in 2013 clash with Mesquite police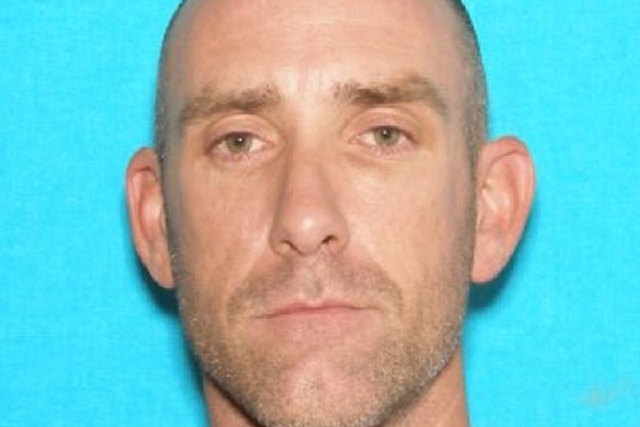 A 41-year-old Utah man was sentenced to prison Wednesday in the 2013 confrontation that left a Mesquite police officer shot.
District Judge Ken Cory sentenced Daniel Runyon to between 12 and 30 months in prison.
Runyon originally faced multiple charges, including attempted murder and assault with a deadly weapon in the shooting of officer Craig Empy. But in November he pleaded guilty to possession of a firearm by an ex-felon, and the other charges were dropped.
A Las Vegas police investigation of the shooting revealed that Runyon never fired at the officers. When he was confronted by two Mesquite officers, Runyon shot himself in the head with a .22-caliber revolver, causing a superficial 6-inch-long wound.
The recoil of the gunshot caused the weapon to point toward one of the officers, prompting Empy and Detective Gary Erickson to open fire, the investigation found.
Empy's bullets struck Runyon twice, including once in his left wrist, which remains immobile. Erickson's single shot hit a side mirror of a vehicle, sending fragments from the bullet or mirror into Empy's leg, a police report said. The officer was treated at a hospital and released.
At Wednesday's sentencing, Deputy Public Defender Melissa Navarro stressed that Runyon wasn't trying to get police to kill him and was trying to kill himself in the March 2013 encounter.
Runyon told the judge he has received treatment for mental illness while in jail and takes medication that stopped his suicidal thoughts.
Contact reporter Francis McCabe at fmccabe@review journal.com or 702-380-1039.