Van Damme fight could still happen
September 24, 2011 - 1:03 am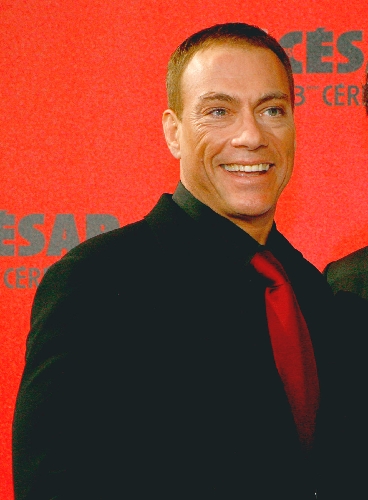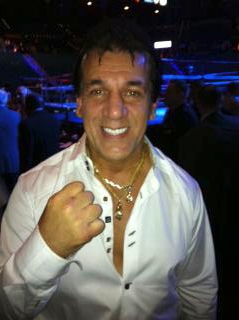 If you thought last week's Floyd Mayweather Jr.-Victor Ortiz fight had a freak-show quality to it, consider this contender.
There's talk that promoters haven't given up on a Muay Thai match between former action film star Jean-Claude Van Damme and Thailand's Olympic gold medal boxer Somluck Khamsing.
They had signed a deal to fight in Las Vegas a year ago, but things fell apart, and it was reset for Russia last April, only to blow up again.
Getting it sanctioned in Nevada would be a stretch.
Van Damme, who turns 51 next month, would be giving up 13 years to Khamsing, a four-time Olympic contestant. He won in 1996.
You'd think Van Damme had enough public humiliation after crying for mercy during an epic beatdown by celebrity bodyguard Chuck Zito.
I ran into Zito at ringside last Saturday after the stinker at the MGM Grand Garden arena and asked him to fill in some details of the Van Damme confrontation.
The venue? Score's strip club in New York City, in February of 1998.
"I was his former bodyguard in 1992," said Zito, a real-life ex-con, Hells Angel, stuntman and actor.
They were hanging out with another tough guy, actor Mickey Rourke, when the latter left the table.
"(Van Damme) disrespected me. Said I had no heart," said Zito, who played Chuckie Pancamo on HBO's prison drama, "Oz."
It was over in a flash. Two Zito punches, "right hand, left hook," he said. The whimpering Van Damme, known as the Muscles from Brussels, had enough.
In retrospect, "I kind of feel bad about it.
"His movies went straight to video after that," he said.
SIGHTINGS
Fergie of the Black Eyed Peas and Josh Duhamel, dining at Valentino (Venetian) on Friday after the revealing of her wax likeness at Madame Tussauds. Her likeness shares Club Tussauds, the new nightlife-themed exhibit, with wax replications of Eva Longoria, Justin Timberlake, Bradley Cooper and Jennifer Lopez. … Rapper Rev Run, dining with his wife, Justine, on Wednesday at Comme Ca (Cosmopolitan).
Ryan Seacrest, in town this weekend to host the IHeartRadio Music Festival at MGM Grand, dining at La Cave (Wynn) late Thursday before checking out Tryst. His girlfriend, Julianne Hough, who attended Las Vegas Academy in her mid-teens, will be joining Seacrest. She tweeted Thursday: "Gonna have some quality time with my momma and "with her grand'puppies.':)" Julianne is starring in the remake of "Footloose," which comes out in mid-October. Also at Tryst: apl.de.ap of the Black Eyed Peas. … Bethenny Frankel of "Housewives of New York" fame, with a large group at Lavo (Palazzo) on Thursday. … Flamingo headliner Marie Osmond, signing autographs Thursday at the Revolution Eyewear booth at Vision Expo West (Sands Expo Center). Also spotted: singer Lisa Loeb, who stopped by to chat with Osmond. … Selma Bartlett, Las Vegas banking pioneer and philanthropist, celebrating her 84th birthday Thursday at the Pasta Shop Ristorante.
THE PUNCH LINE
"I don't know a damn thing about the economy, but I do know this: Chaz Bono dances like an angel." — From David Letterman's Top Ten Things a Candidate Shouldn't Say During a Presidential Debate
Norm Clarke can be reached at 702-383-0244 or norm@reviewjournal.com. Find additional sightings and more online at www.normclarke.com. Follow Norm on Twitter @Norm_Clarke.