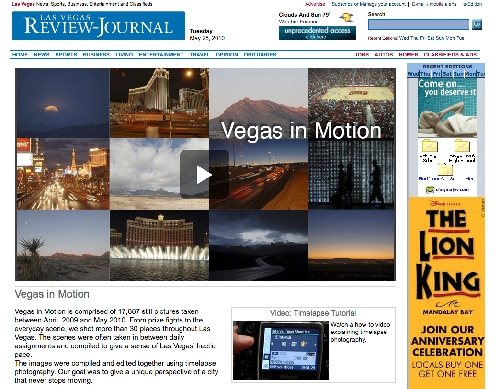 From prizefights to everyday scenes, we shot more than 30 places throughout Las Vegas. The scenes often were taken in between daily assignments and were compiled to give a sense of Las Vegas' hectic pace. Vegas in Motion comprises 17,887 still pictures taken between April 2009 and this month.
The images were edited together using time-lapse photography. This technique is done by taking a picture at a much slower speed than it will be played back at, creating a smooth flowing motion.
A video tutorial explaining time-lapse photography is available on the Review-Journal website.
Our goal was to give a unique perspective of a city that never stops moving.