Vending machine brings clean water to tiny California town
Updated July 26, 2017 - 6:20 am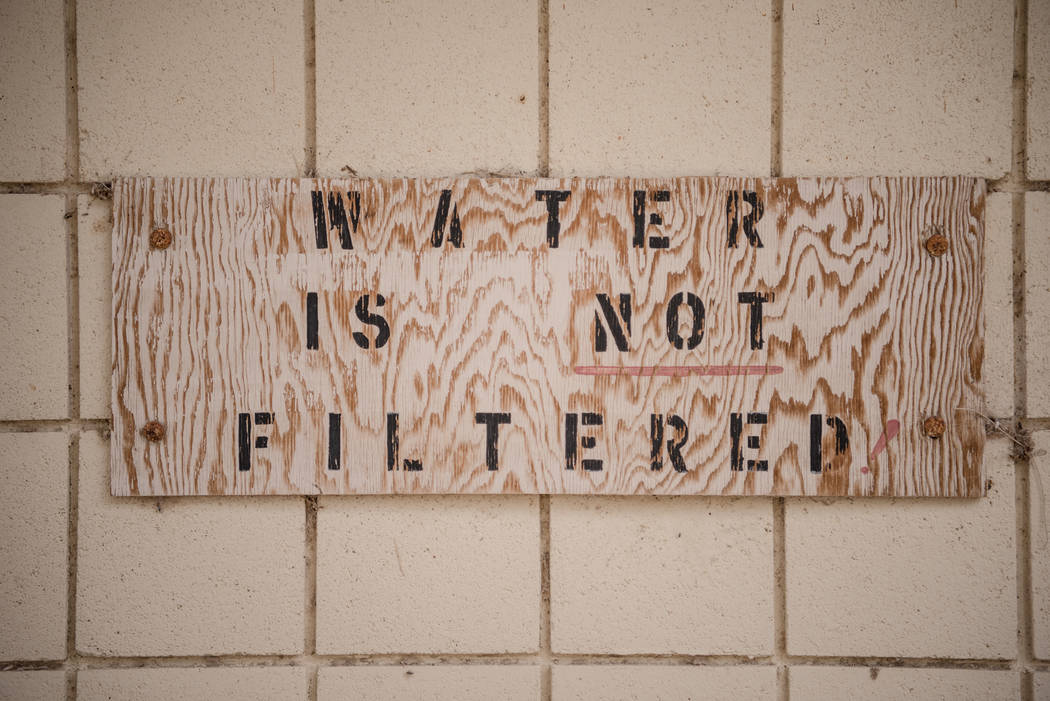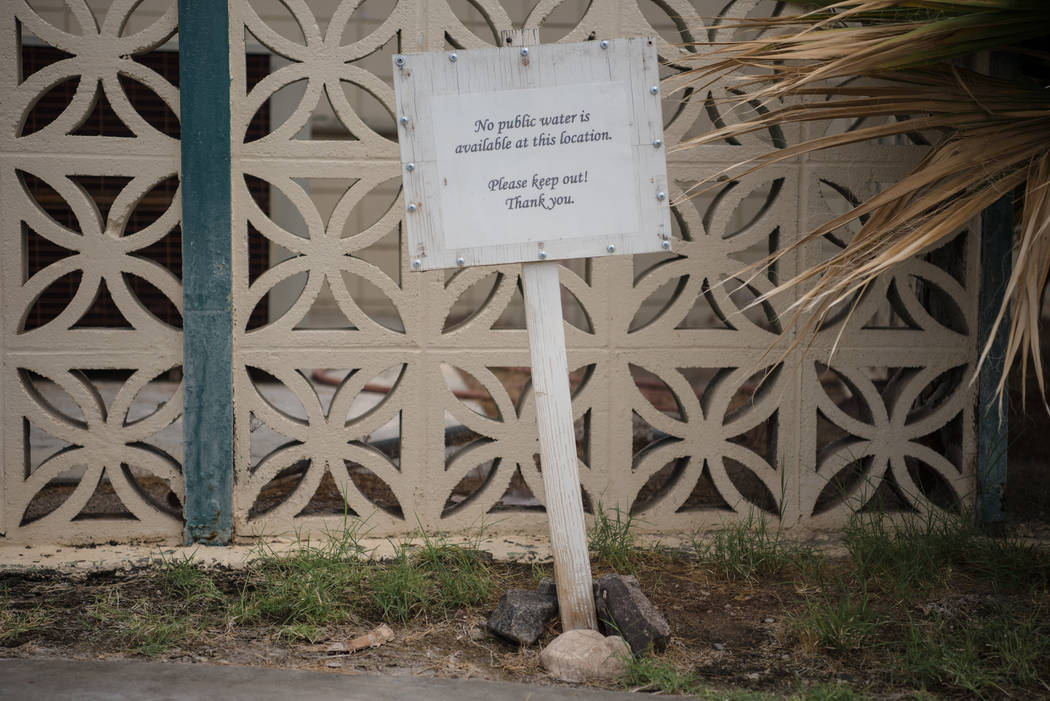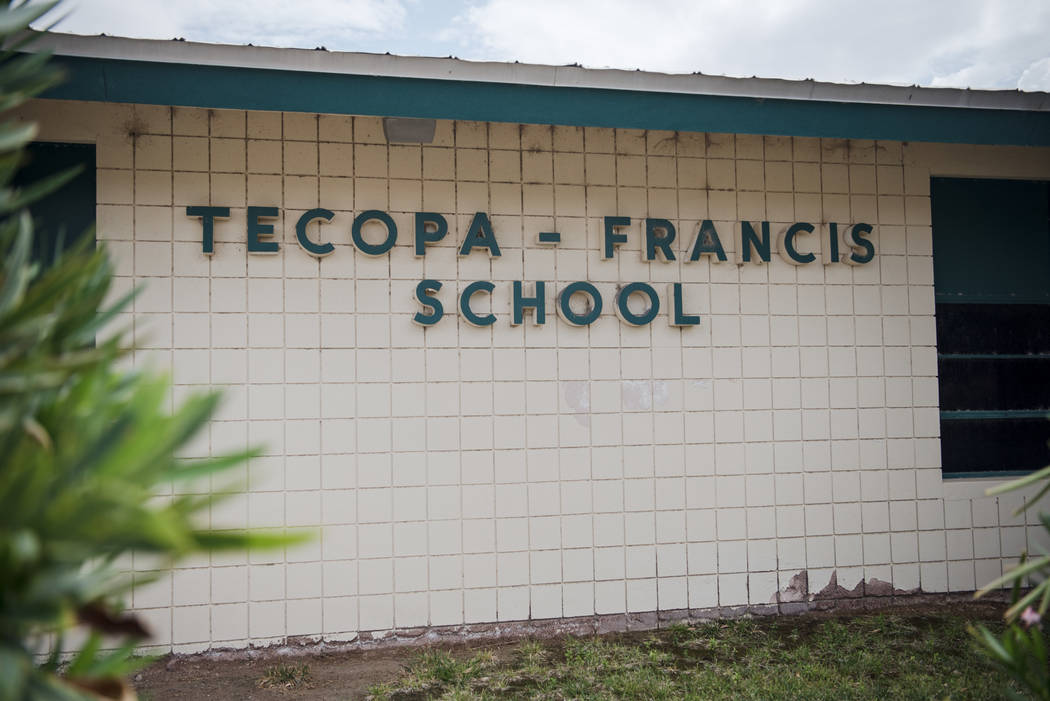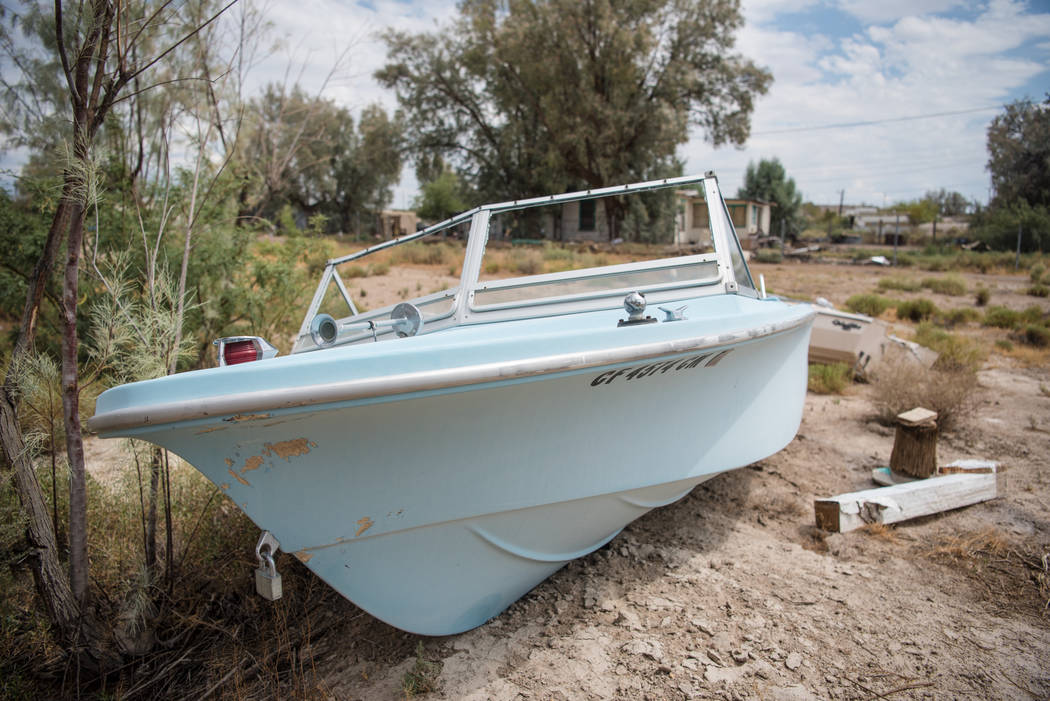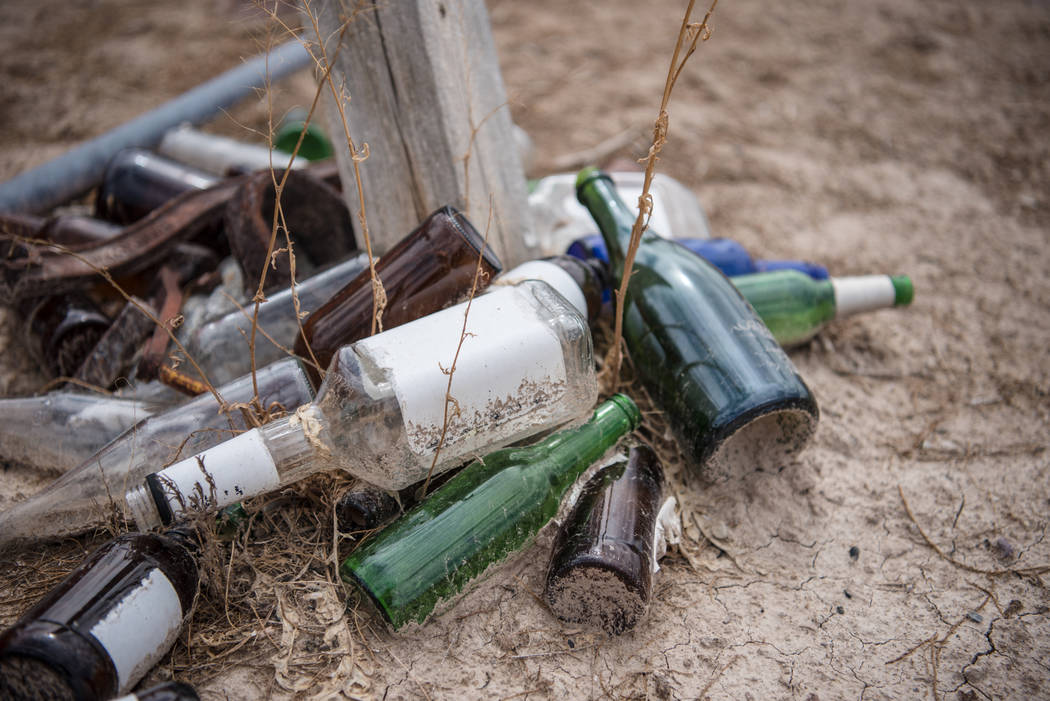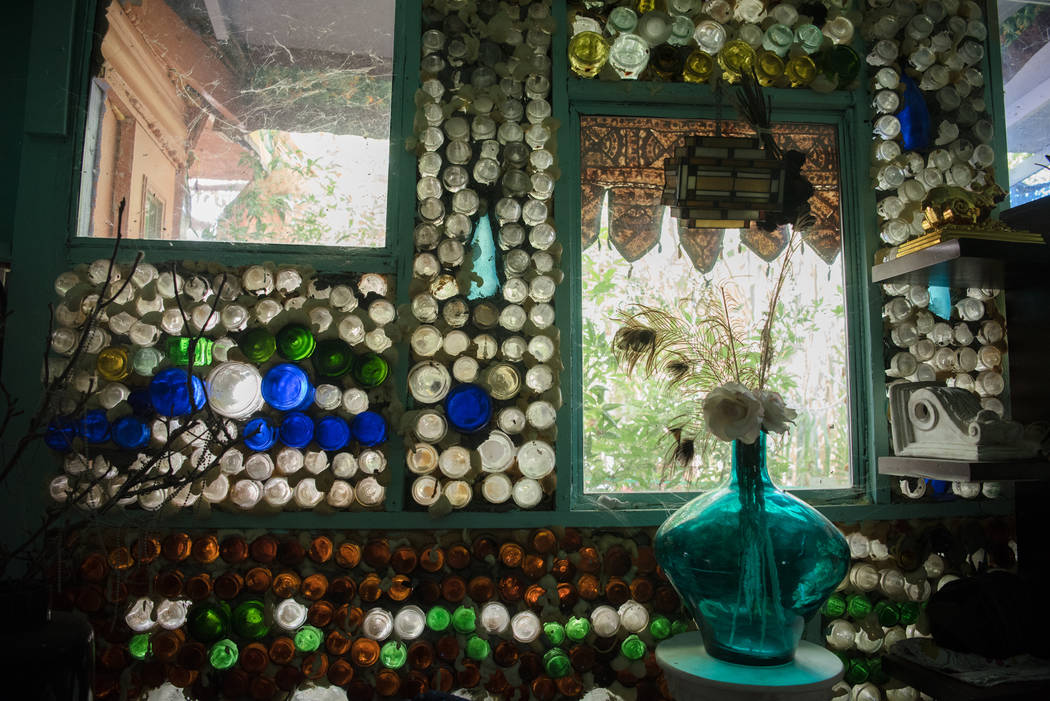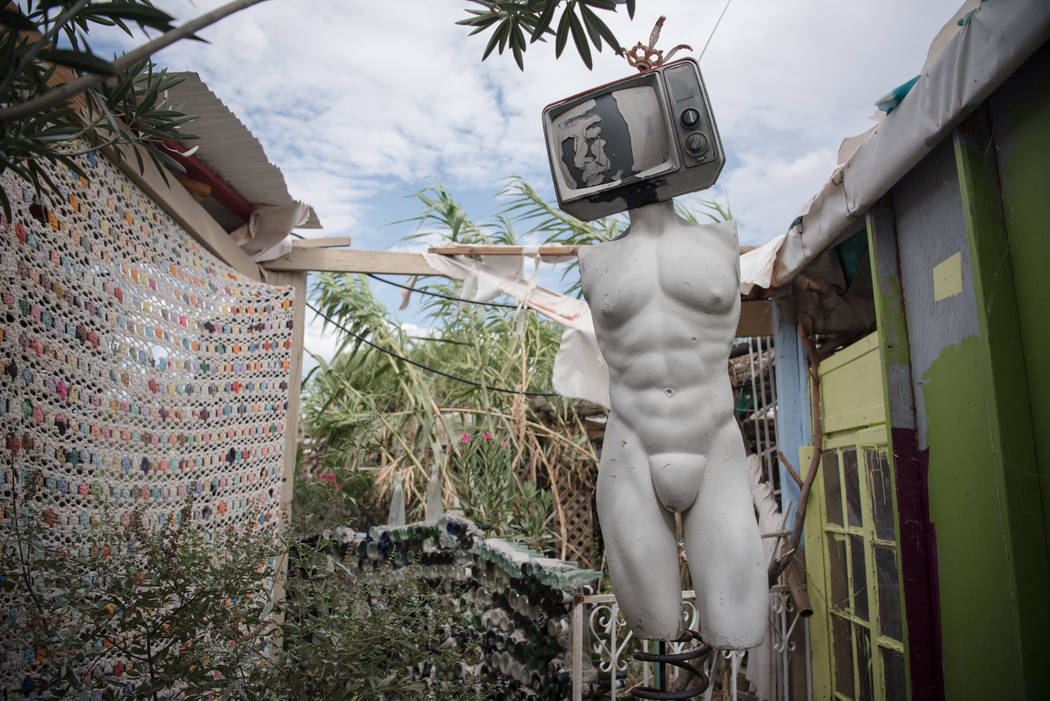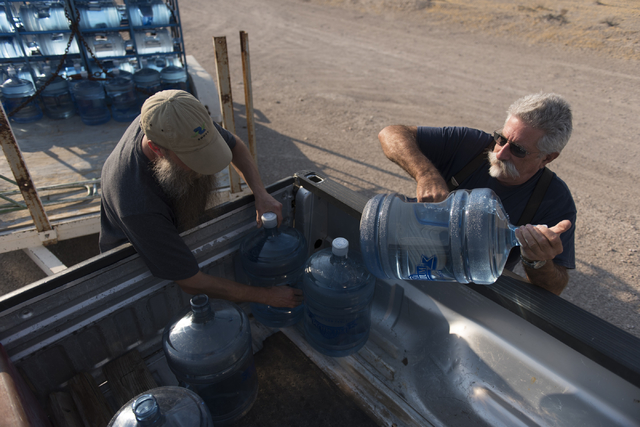 It took several years longer than expected, but residents of the tiny California town of Tecopa now have their own local source of clean drinking water.
A filtered water vending machine went online Tuesday in the community 80 miles west of Las Vegas, where there is no central water system and what comes out of the area wells is tainted by pollutants.
The new machine will save the roughly 150 full-time residents from having to install home filtration systems or drive 40 miles each way to Pahrump, the closest town with a grocery store, to fill jugs or stock up on bottled water.
"Huzzah! Yay! I'm thrilled," said artist and business owner Amy Noel, who has lived in the area for more than 15 years. "It's been so long."
Noel co-owns Tecopa Hot Springs Resort, where the water "isn't potable but it's good for soaking," she said. It emerges from its artesian source at about 120 degrees and loaded with 40 times more arsenic and four times more total dissolved solids than deemed drinking safe by the Environmental Protection Agency.
Other private groundwater wells around Tecopa flow cleaner, though even the good ones contain levels of arsenic and fluoride at or above state and federal health limits for drinking water, which have grown more strict over the years.
Either out of convenience or necessity, some residents continued to drink the well water.
Now they have a clean, new, local alternative: a vending machine inside a 12-foot-by-12-foot concrete building at the edge of town that dispenses treated well water for 25 cents a gallon 24 hours a day.
Years in the works
California's State Water Resources Control Board paid most of the roughly $250,000 cost of the project after the local nonprofit Amargosa Conservancy applied for grant assistance. Inyo County picked up the rest of the tab.
The construction, testing and permitting of the system took a lot longer than anyone expected.
In August 2014, community members secured a grant to pay for a temporary fix: door-to-door water deliveries once a week. The service was expected to last for no more than a year — just long enough for the vending machine to be built.
Instead, it took until this spring to install the water system and until this week for the area's volunteer fire and rescue service to be licensed as the system's operator.
Southern Inyo Fire Protection District Chief Larry Levy said he received the operator's license from the state on Monday. On Tuesday, he made the last community water delivery, mostly to pick up empty five-gallon jugs that had been loaned out to area residents.
"I'm glad it's done," Levy said of the vending machine. "There's too much bureaucracy to deal with to get things done."
Noel said she plans to make her first trip to the new machine on Wednesday, once her current supply of water for drinking and cooking runs out.
She said people in town have been "spoiled" by having jugs of water delivered to their doorstep over the past few years, but the vending machine is a better, more sustainable long-term solution for the community. And it's a huge improvement over the way things were before the delivery service, Noel said.
"It will be good to not go to Pahrump to get water," she said. "We're back to hauling water, but not so far."
Contact Henry Brean at hbrean@reviewjournal.com or 702-383-0350. Follow @RefriedBrean on Twitter.