'Viva Elvis' lauded for sophistication
February 15, 2010 - 10:00 pm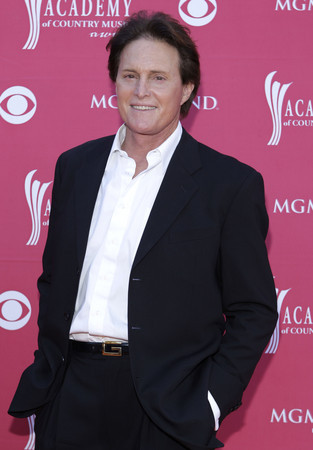 Time magazine has weighed in on Cirque du Soleil's "Viva Elvis" with a big Valentine.
"No tribute show can touch this one in its level of sophistication and its power of evocation," wrote Richard Corliss in this week's issue.
The show, "as much a dance show as a circus show," officially opens Friday at CityCenter's Aria hotel and casino.
By comparison, Corliss said "Love," Cirque's homage to the Beatles, is "sedate stuff next to this audiovisual-balletic-acrobatic explosion from director Vincent Paterson and 'director of creation' Armand Thomas. They've concocted an experience that's both symphonic and in every way fantastic."
"The wonder," wrote Corliss, "comes not just in the death-taunting circus feats — trapeze agility, high-bar gymnastics — that are the company's hallmark but also in the superb editing of Elvis clips (by Ivan Dudynsky) and the savvy sampling of the musical material (by Erich van Tourneau) that revises and refreshes the Presley oeuvre. No tribute show can touch this one in its level of sophistication and its power of evocation."
"The real Vegas has had its profits pinched by the Great Recession lately," Corliss said. "But luxe, energy, sexual threat and primal rock 'n' roll are back in fashion on the Aria stage, where Cirque is throwing its most joyous party ever — and where Elvis lives."
JENNER JABS OBAMA
Former Olympic gold medalist and reality show star Bruce Jenner has been keeping up with the President Barack Obama-Las Vegas controversy.
Jenner, who is making a stop in Las Vegas today to raise awareness for chronic obstructive pulmonary disease (COPD), criticized the president for his recent remarks about Las Vegas.
Jenner made the comments during an interview Saturday with Vegas Confidential from the Daytona 500 festivities in Florida, where Jenner was starting a cross-country trip to promote COPD screenings.
Less than a minute into the interview, after being asked about his history with Las Vegas, he turned the conversation toward the president's rocky relationship with Las Vegas.
"If we can do just something about Obama not telling people to stay away," said Jenner, the 1976 gold medalist in the decathlon and the father figure in the reality show "Keeping Up with the Kardashians."
"He should be encouraging people to come to Las Vegas. It's tough enough right now for little old Vegas without him making it any tougher."
Obama will be in Las Vegas this week for the first time since making a remark on Feb. 1 that riled some locals.
Speaking at a New Hampshire forum, Obama said, "When times are tough, you tighten your belts. You don't go buying a boat when you can barely pay your mortgage. You don't blow a bunch of cash on Vegas when you're trying to save for college. You prioritize. You make tough choices. And it's time your government did the same."
Jenner will be at the Fashion Show mall from 4-7 p.m. today as a member of the DRIVE4COPD race team.
SIGHTINGS
Ron White, with his trademark lit cigar and glass of scotch, doing a walk-on at the end of Terry Fator's early show (Mirage) on Saturday night. After introducing White, Fator reminded him that his show didn't start until 10 p.m. To which White replied that he was sorry to interrupt, but he forgot something the night before. He turned around and walked toward the back of the set and grabbed a half-full bottle of Macallan 18-year single-malt whisky and said good night.
THE PUNCH LINE
"The bad news is: Washington, D.C., is totally shut down. And the good news is: Washington, D.C., is totally shut down." — David Letterman
Norm Clarke can be reached at (702) 383-0244 or norm@reviewjournal.com. Find additional sightings and more online at www.normclarke.com.