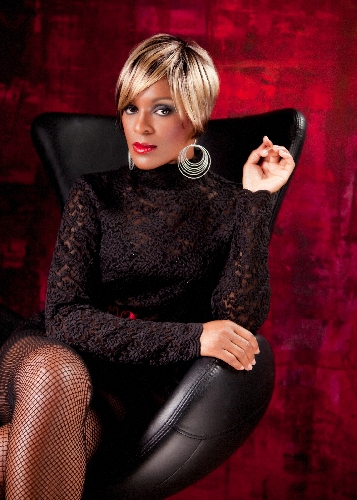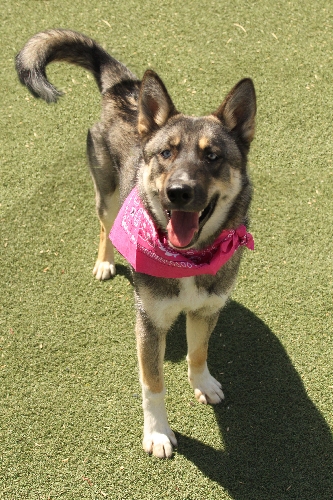 If you lost your house to the recession, take solace in this, at least: You didn't lose your house while being jailed as an innocent victim in a foreign country.
Trina Johnson-Finn did.
In 2009, the Vegas singer flew to Suriname (north of Brazil) to perform a Toni Braxton tribute act. She didn't know the promoter billed her as the real Braxton.
Johnson-Finn was accused of fraud and jailed 104 days, facing trial. Her husband, Raymond, was jailed for two weeks.
Finally, after 4½ months, she was released. The concert promoter confessed to fraud.
Now, Johnson-Finn (a one-time backup singer for Barbra Streisand) tells of the financial blow of that ordeal.
"It was pretty horrific for my husband and I," she says. "We did spend everything we had on legal defense, and we lost our home and quite a few things.
"But we've been back on track. It's been a couple of years now, and I've been working hard ever since."
She performs in "Vegas! The Show" at Planet Hollywood Resort, doing vocal impressions of Tina Turner, Ella Fitzgerald and other icons.
And on April 20, she will launch her own Whitney Houston tribute concert called "Queen of the Night" at Texas Station. Tickets are $10 .
Johnson-Finn hopes casino execs see the show and book it as a regular gig in a showroom.
Even after Houston's inglorious death, there aren't many Houston impressionists in Vegas. Johnson-Finn wants to fill the niche.
"As an artist, I would think it's one of the hardest tributes to do. Either, one, you're going to do a show and lip sync, or two, you need the pipes to pull it off," she says.
"I'm sure there's not many (singers) that can do a 90-minute tribute to Whitney Houston."
The Houston show is a co-production with her husband, a salesman for McGraw-Hill who helps manage her career.
The couple never have talked with Braxton about their 2009 trauma. "Every time I hear a Toni Braxton song, I definitely think of her," Johnson-Finn says and laughs. "I get a little chuckle to myself."
Better a chuckle than tears, right?
"Oh, yeah," she says. "You gotta move on and make happy!"
DOGGIES AND MORE
I will be on staycation next week, but I want to remind you to join me at my favorite pet charity event of the year.
The Animal Foundation's ninth-annual "Best in Show" at Orleans Arena is on April 22. Tickets are family-priced: $12; or $5 for kids ages 2-12.
Dozens of gorgeous, home-trained dogs (including pure breeds) will trot in competition. They were all abandoned and saved by the shelter.
People who go to the show will then bid on the dogs for a song of a price, while raising money for the foundation.
It is the sweetest, cleanest pro-pet public event I know of. No pressure, but if you don't go, dogs, children and angels will weep. For tickets, call 702-284-7777 or check out OrleansArena.com. And donate to AnimalFoundation.com.
■ Speaking of charity, Rio headliners Penn & Teller are again the grand marshals for Sunday's AFANLV.org AIDS Walk (starting at UNLV's student union). And tonight, they guest star on "The Voice," instructing Cee Lo's team about showmanship.
■ Incidentally, tickets go on sale Saturday for Cee Lo's fall and winter shows (music-magic-showgirls) at Planet Hollywood ($50-$150).
Doug Elfman's column appears Tuesdays, Thursdays and Fridays. Email him at delfman@reviewjournal.com. He blogs at reviewjournal.com/elfman.