Washington Digest: House declines to put its foot down on Iraq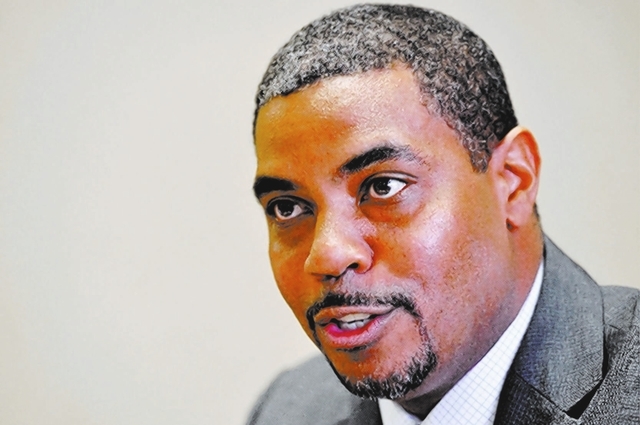 WASHINGTON — The House, debating a major defense spending bill last week, declined to put its foot down against returning to combat in Iraq.
Lawmakers killed an amendment by Rep. Barbara Lee, D-Calif., that would have barred the Obama administration from spending money to conduct combat operations in the nation whose government is under attack by Islamic militants.
"We must not let history repeat itself," Lee said. "Calls to be dragged back into a war in Iraq must be rejected."
Lee said the amendment would not prohibit President Barack Obama from taking action to protect the U.S. Embassy in Baghdad, or to send trainers and intelligence gatherers to Iraq.
Obama said Thursday he was prepared to send up to 300 military advisers to Iraq, adding U.S. forces would not engage in combat.
Rep. Rodney Frelinghuysen, R-N.J., chairman of the defense appropriations subcommittee, spoke against the amendment. He said it "goes too far as it attempts to tie the U.S. government's hands" and could limit U.S. ability to respond if necessary.
The issue was too complex to be limited to a short debate on the House floor, he said.
Lee's amendment was killed 165-250 in a vote that split the House. Twenty-three Republicans voted for the amendment while 44 Democrats voted against it.
Rep. Dina Titus, D-Nev., voted for the amendment. Reps. Steven Horsford, D-Nev., and Joe Heck and Mark Amodei, both R-Nev., voted against it.
FREEZE ON GITMO RELEASES
The House voted 230-184 for a one-year freeze on releasing any detainees from Guantanamo Bay, in what amounted to pushback against the Obama administration's release of five suspected terrorists in return for the release of Army Sgt. Bowe Bergdahl from Afghanistan.
Amendment sponsor Rep. Tom Cotton, R-Ark., said the ban would give Congress time to evaluate the Bergdahl swap, which some lawmakers complain was carried out without proper notification of Congress.
Rep. Peter Visclosky, D-Ind., spoke against the amendment, saying it is morally wrong to continue holding detainees without bringing charges against them.
"These are human beings whether we want to admit that or not," he said.
Heck and Amodei voted for the amendment. Titus and Horsford voted against it.
NSA SURVEILLANCE ROLLBACK
Lawmakers voted 293-123 for new limits on surveillance by the National Security Agency.
The vote sought to bar NSA from searching the Internet data of U.S. citizens without a court order. It also called for an end to an NSA requirement that technology companies install surveillance "back doors" in their software.
"The American people can be kept safe and we can follow the Constitution," said Rep. Thomas Massie, R-Ky., one of the amendment sponsors.
Rep. Bob Goodlatte, R-Va., chairman of the House Judiciary Committee, said the amendment would "create a blind spot for the intelligence community tracking terrorists with direct connections to the U.S. homeland."
Although the reform is not as sweeping as some civil liberties groups have advocated, the vote was seen as the first major crackdown on surveillance practices revealed by whistleblower Edward Snowden.
Amodei, Horsford and Titus voted for the amendment. Heck voted against it.
The defense spending bill, which approves $570.4 billion for the Pentagon in the fiscal year that begins Oct. 1, passed the House at the end of the week.
The Senate last week approved several nominations but stalled anew in a partisan fight over amendments to an appropriations bill that would cover the Transportation, Agriculture, Commerce and Justice departments.
Contact Stephens Washington Bureau Chief Steve Tetreault at stetreault@stephensmedia.com or 202-783-1760. Find him on Twitter: @STetreaultDC.