Water authority takes conservation effort to new heights with airborne lasers, cameras
September 5, 2016 - 6:40 pm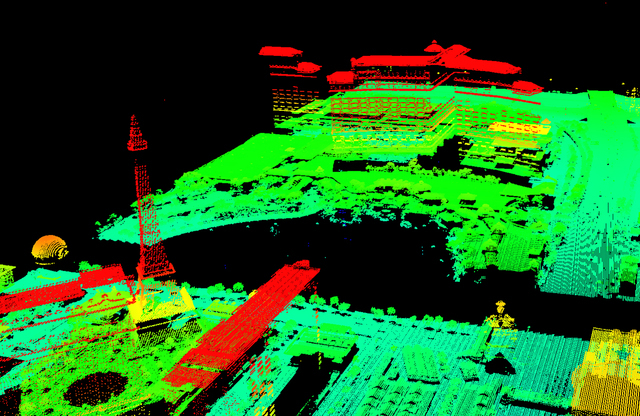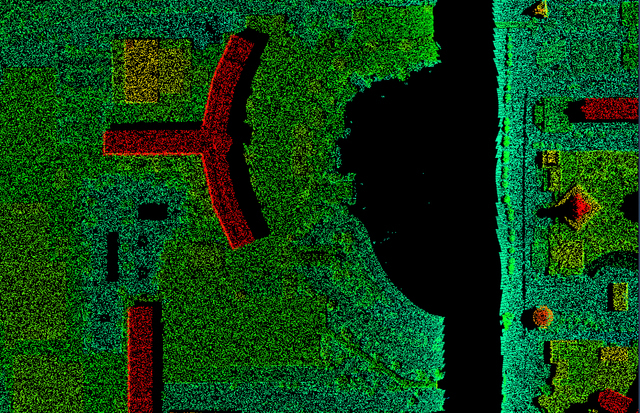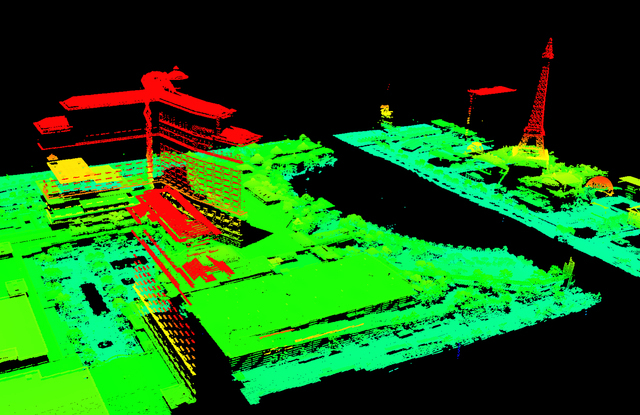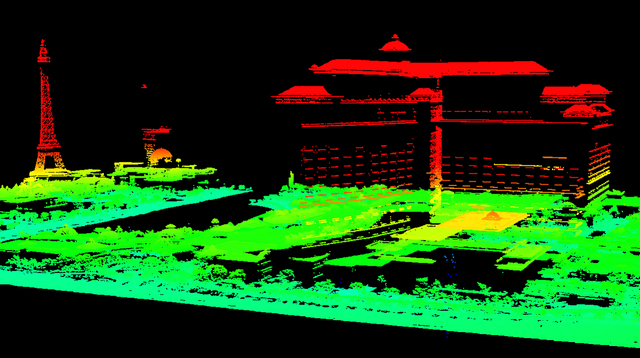 The Southern Nevada Water Authority isn't spying on you exactly, but your landscaping is under high-tech surveillance.
The region's wholesale water supplier is using a combination of aerial photography and high-resolution laser mapping to track what is growing in the valley and figure out how much water those plants might need.
The imagery data is mostly used in the design, construction and maintenance of the valley's water delivery system. The laser mapping, also known as LIDAR (an acronym derived from "light detection and ranging"), is particularly useful in creating detailed, 3-D elevation maps that help determine where and how pipelines, pumps and reservoirs should be built in a service area that rises from about 1,200 feet above sea level in the east valley to almost 4,000 feet in Summerlin.
But the ever-improving technology is also helping inform the water authority's conservation outreach by providing a new level of detail about the size, height and type of individual trees and the slope of turf-covered areas.
If a grassy hill is too steep to hold water or support recreation, for example, it might make a good candidate for the authority's Water Smart Landscapes Program, which pays people to rip out their thirsty grass and replace it with desert plants.
"That's not going to be functional turf, and you increase your chances of runoff," said water authority spokesman Bronson Mack.
Craig Hale is the authority's project manager for spatial technologies.
He said when the Las Vegas Valley was mapped using LIDAR in the 1990s, the resolution was "coarse," with each data point representing 30 square meters. The data collected during flights this April and May shows detail down to about 1 square meter.
"You'll see power poles. You'll see a bird if it's big enough — anything the laser reflects off of," he said.
The information is being used to develop the most detailed surface model of the valley ever made, with more than 10 billion individual data points in the urban core alone, Hale said.
But the technology isn't perfect. He said the LIDAR instruments seem to have some trouble getting accurate readings from newly surfaced streets and, ironically, bodies of water.
For the conservation program, the LIDAR data is being "married" with aerial photos and infrared images shot each spring to produce a detailed landscape map of North America's driest major city.
Since 2006, the water authority has been using aerial photography to track the amount of grass across the valley and measure the success of its turf-rebate program, which pays people up to $2 for every square-foot of lawn they lose.
The program was launched in 1999 and is credited with saving more than 10 billion gallons of water a year. The authority has shelled out $205 million so far to residents and business owners who have ripped out 180 million square feet of grass. That's roughly 50 to 55 percent of all the turf that was growing throughout the valley when the rebate program began 17 years ago.
If you know what to look for, Hale said, the community's changing landscape is easy to see in the aerial photos. So was the valley's historic housing crash.
"During the recession, we did see a lot of yards go brown," Hale said. "Most of those are green again."
Mack said the aerial imagery also has a customer service application. He said he has used it on more than one occasion to help residents find their water meters, literally guiding them over the phone to the box in the ground by looking at pictures of their home.
The water authority isn't alone, either. Other local government entities use the aerial images — and share in the cost of collecting them — for everything from sewer treatment to traffic planning, property assessment to flood control.
Mack said the authority is slated to pay $124,000 over the next three years for access to the aerial photos.
Various local entities also chipped in on this year's LIDAR data collection, which cost $260,000. The authority's share of that was $65,000.
Contact Henry Brean at hbrean@reviewjournal.com or 702-383-0350. Follow @RefriedBrean on Twitter.