Web 'Wally' puts spotlight on state politics
November 12, 2007 - 10:00 pm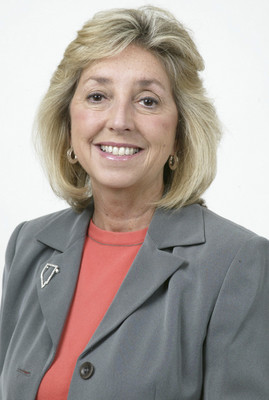 "Are you a Nevada political insider?" a mysterious e-mail last week asked.
The e-mail announced the arrival on the scene of PolitickerNV.com, a new "all-politics" Web site covering state politics at all levels with original reporting and commentary. The e-mail noted the site was modeled on the "highly successful" PoliticsNJ.com. It was signed by "Wally Edge, Editor."
Who?
There is no Wally Edge. It's a pseudonym for the shadowy figure who is the site's main voice. In an e-mail, "Wally" would say only, "I'm from Nevada and have been watching politics for a long time."
Nevada's Wally Edge is not the Wally Edge of the New Jersey site, whose identity is hotly debated and is "probably the best kept political secret in New Jersey," said Jared Kushner, who got in touch when he "heard you contacted one of my Wallys."
Kushner owns the Observer Media Group, which earlier this year purchased the New Jersey site and now is trying to replicate its success in other states. Another Politicker is to roll out in Maine today, with more to follow.
The baby-faced scion of a wealthy New Jersey real estate family, whose father was imprisoned for crimes including illegal political donations, Kushner last year bought the company whose flagship is the gossipy, sophisticated, distinctively pink weekly New York Observer.
Like the Observer, the political Web sites aim at a small but elite audience, making them valuable to advertisers, he said.
Kushner said the New Jersey site is profitable. It offers breaking news, commentary by "Wally" and others, and bloggers including former New Jersey Gov. Christine Todd Whitman, a Republican, and former U.S. Sen. Robert Torricelli, a Democrat. The sites aim to shoot down the middle politically.
"I wouldn't be surprised if it was Governor (Jon) Corzine's home page," Kushner boasted.
The Nevada site's design is identical to its New Jersey counterpart, right down to the logo, a mustachioed man in a boater hat wearing a sash with the name of the state. So far, it has its own Wally and one reporter. UNLV political scientist David Damore is a contributor.
Nevada, Kushner said, was chosen both for its political significance and based on a "competitive analysis" of the state's media.
PolitickerNV last week was experiencing a few growing pains, such as linking to a twomonth-old article as news and briefly listing local politicians "Bob Bears" and "Dana Titu," but appeared to be hitting the ground running.
The site can only hope it fares better than another attempt at local online Web publishing. Nevada Today was started last year with the financial backing of former casino executive and former Democratic congressional candidate Tom Gallagher.
Nevada Today featured thinky essays on an array of local topics, posted with no particular regularity. As of Sunday, the top of the front page at nvtoday.com said the site was "on hiatus for the month of August."
Gallagher said he hasn't given up on the site but it wasn't getting enough traffic to be worthwhile in its original form. He said he was working on reconceiving and relaunching the site, once he figures out what its goals are.
"If we bring it back, it will be much broader than it was," he said. "Part of the problem, frankly, was that the content from day to day and week to week was kind of all over the map. It was also coming out far more left-leaning than we wanted it to be. We wanted it to have broader appeal."
CAPITAL GAINS
Unlike tax bills being advanced by Democrats in Congress, one introduced Wednesday by Sen. John Ensign refuses to increase taxes on superwealthy private equity managers and venture capitalists.
Ensign has described those executives as engines of capitalism whose investments mean job creation and a healthy economy.
They also donate money to senators. A few days earlier, Ensign traveled to the financial district in New York for a $700,000 fundraiser to benefit the National Republican Senatorial Committee, where he serves as chairman.
In New York, the Nevada Republican portrayed himself as a friend to finance. He drew donations from private equity firms such as Kohlberg Kravis Roberts & Co. and the Blackstone Group, according to the Politico newspaper that reported the fundraiser.
Rebecca Fisher, Ensign's spokeswoman at the campaign committee, confirmed the account but declined to say more about the event. "Unfortunately, I don't have anything else to add," she said.
KNOW-NOTHINGS
You can lead a Nevadan to politics, but can you make him think?
The state AARP, which is campaigning to get the candidates to talk about health care and retirement, last week sent out a news release titled, "Voters still not getting the message about the Nevada caucuses."
Basically, it said, the group has been virtually begging people to get involved, with awareness events around the state that are continuing later this month. But you know how stubborn we can be.
"Recently, AARP was forced to abandon plans to field the second of three local issue surveys — aimed at gauging Nevada voter opinions about key domestic issues and the presidential candidates — because too few Nevadans considered themselves likely caucus-goers," the release stated.
Many don't know that the caucuses are taking place, it said. AARP and its partner groups will soldier on, "working to spread awareness about the caucuses so that this historical opportunity doesn't go unnoticed."
PLAYING THE FIELD
Democrats in the state Senate, who picked up one seat in 2006 to narrow the margin of control in the upper house to a minuscule 11-10 GOP edge, are salivating at the prospect of taking charge for the first time since 1991. But they still don't have candidates to run against their top targets, Bob Beers and Joe Heck.
State Senate Minority Leader Dina Titus, D-Las Vegas, said that would change soon.
"We're going to be making some big announcements before the holidays," she said.
A number of potential candidates have expressed an interest in one of the seats, while the party expects a "show stopper" in the other race, she said. But Titus said it was too early to name names.
Meanwhile, Beers, R-Las Vegas, and Heck, R-Henderson, have wasted no time getting started campaigning.
"I'm geared up," Beers said. "I have my first 20,000 brochures. I have 500 T-shirts. I will start walking the district in January."
Both districts are suburban and have more registered Republicans than Democrats, by a margin of 2.9 percent in Heck's district and 1.6 percent in Beers'. Those margins are dwarfed by large numbers of nonpartisans in both districts.
Titus, who will seek re-election next year, said Democrats are optimistic that independents are leaning their way. And she said the state Senate caucus might get some money from national groups interested in helping Democrats win control of the upper house in advance of the once-a-decade redistricting set for 2011.
Stephens Washington Bureau Chief Steve Tetreault and Review-Journal Capital Bureau writer Sean Whaley contributed to this report. Contact political reporter Molly Ball at mball@reviewjournal.com or (702) 387-2919.