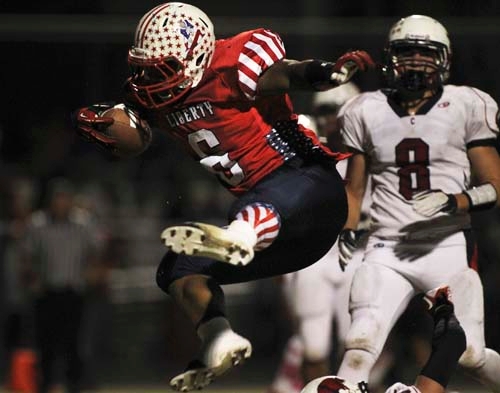 Coronado High School has fielded some fantastic sports teams since the school opened in 2001.
The Cougars are terrific at tennis and golf. The school has won state titles in swimming, and the baseball team earned a trip to state in the spring.
But that success has never really reached the football field. That's something first-year coach Brad Talich hopes is changing, although he knows those changes won't happen overnight.
"No one's ever identified Coronado as a (football) team, ever," Talich said. "And all of a sudden, they want to identify us as one of the best teams. But we're still working to improve the program, and working to improve what we can do inside our own walls."
The 10th-ranked Cougars (3-1) get a huge test at 7 p.m. today when they travel to second-ranked Liberty (3-1) for both teams' Southeast League opener.