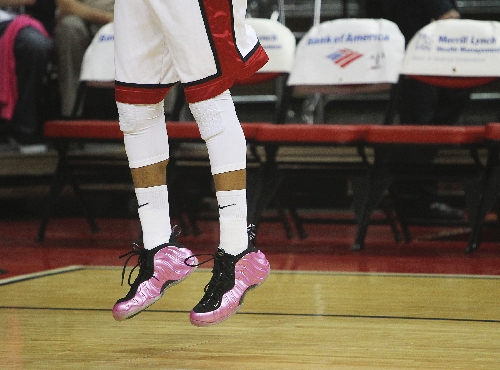 Las Vegas police officers said they had no choice but to shoot and kill a coyote in front of an elementary school not far from UNLV on Tuesday afternoon. But the Monday morning quarterbacks here at Week in Review can't help but think of a few other options the police may have overlooked.
If this sort of thing comes up again, here are some things police might try:
1. Drop an anvil on it.
2. Capture it and see if it can sniff out drugs.
3. Pay it a few thousand bucks to sneak Donald Trump across the border and abandon him in the desert.
4. Give it a credit card and an Acme catalog; let nature take its course.
5. It's a coyote. Just leave it alone.
HENRY BREAN
A push is on to change the name of a stretch of Industrial Road to Sammy Davis Jr. Drive. But Harold "Hertz" Westrup, owner of Hertz Auto Repair, doubts whether the idea will have much of an impact on his bottom line.
"I don't think I'm going to get more business because of the street's name," he said. "Whether it's Sammy Davis Jr., Frank Sinatra, Dean Martin or whoever was in the 'Pack Rat' or the 'Rat Pack' or whatever they were called. …"
TOM RAGAN
According to Merriam-Webster's dictionary, the word "innovation" has been around since the 15th century. On Wednesday, Energy Secretary Steven Chu gave it a 21st century capitalism-at-work twist when announcing a $2.5 million grant for UNLV researchers to develop a car battery that won't catch on fire.
About 5 percent of the money will go to putting the prototype into the marketplace and boosting the clean-energy economy.
"Typically when we give money to universities there is a research group or groups that assemble post-docs and graduate students and develop these technologies."
In this case, Chu said, "We are sponsoring research that will go into innovation. Innovation means it gets out there in the private sector and gets deployed."
Now that's a light bulb Thomas Edison would be proud of.
KEITH ROGERS