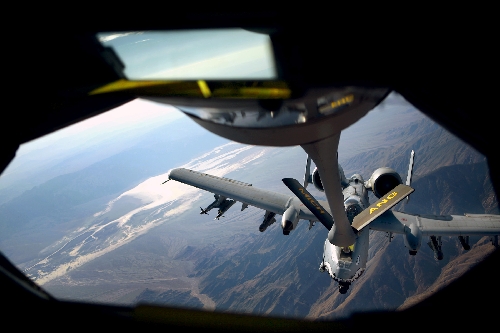 A bag of Doritos, a bottle of Visine and a shovel — that's all local hemp enthusiasts need to embark on the $23 million treasure hunt of a lifetime.
More than 4,000 marijuana plants were removed from Mount Charleston on Wednesday and buried in a gravel pit in an undisclosed location.
But don't bother looking for a treasure map, because police aren't giving any hints.
In this case, no "X" marks the pot.
MIKE BLASKY
Ron Paul supporters are mad at Fox News for ignoring the Texas congressman after his second-place finish in the Iowa straw poll, so a group of them protested outside the Henderson studio of local station Fox5 on Thursday.
The only problem: The station, KVVU, is owned by Meredith Corp., not News Corp., the parent of Fox News.
But no matter. The protesters still got what they wanted when Fox5 did a story about them and we repeated it here.
So why stop now? Possible valley locations for future Ron Paul protests: Fox Limousine, Fox's Pizza and a modest little joint on Highland Drive called Foxy Girls, which appears to be some sort of clothing-optional dance club.
HENRY BREAN
In the early 1960s, pioneering farmer Bill Tomiyasu couldn't get his 100-acre ranch back from foreclosure, even with the help of tenacious Las Vegas Valley lawyer Harry Claiborne.
But that loss apparently didn't define Claiborne's career.
College of Southern Nevada history professor Michael Green said there used to be a saying that if you were accused of being with a dead animal or a live child at 3 a.m., you called a lawyer. If you actually had been with a dead animal or a live child at 3 a.m., "you called Harry Claiborne. He'd get you out," Green said.
F. ANDREW TAYLOR
TWEET OF THE WEEK: @righellis (Aaron Righellis, owner of a local marketing firm, responding to the Reuters headline, "Rebels say they have Gadhafi surrounded in cluster of apartment buildings in Tripoli.") Go UNLV!