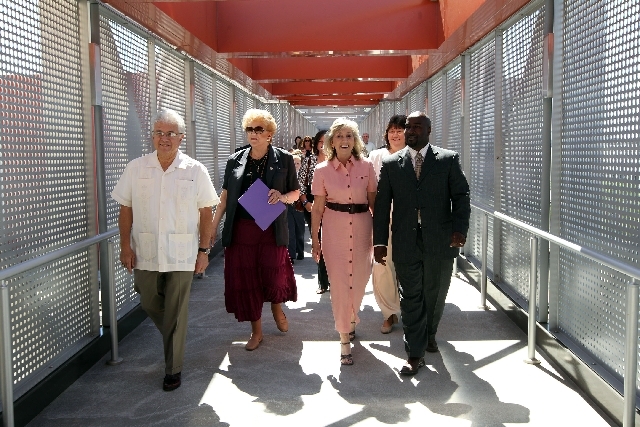 In a gushing news release sent out last week by a public relations firm, the National Championship Air Races in Reno announced a record sponsorship commitment from one of its longtime supporters and a rare North American performance by the world famous Jetman.
The enthusiastic release goes on for almost 900 words, but it neglects to even mention one minor mishap: A terrifying crash next to the stands that killed a pilot and 10 spectators and injured 69 people — all of it caught on video.
Of course, that all happened clear back in 2011. Why live in the past?
HENRY BREAN
There's uber-investor Warren Buffett, and then there's the rest of us.
Calling Buffett a savvy business investor would be like saying Andre Agassi is a decent tennis player. Buffett had $174,000 in 1956, when he began his investment partnership in Nebraska. Today, he's the world's fourth- richest man, with a $53.5 billion fortune that rivals Bulgaria's annual GDP. For his peerless ability to forecast business trends, the investment community dubbed Buffett "the Oracle of Omaha."
But it might have taken Nostradamus to anticipate Buffett's $10 billion buyout of NV Energy, the local power utility that was in such dire straits in 2007 that it wasn't even paying dividends. The company's stock was down early Wednesday, but shares shot up nearly 25 percent within an hour of Buffett's afternoon announcement.
Local investment broker Robert Lind was so taken aback by word of the deal that he had to think for a minute when a Review-Journal reporter called him Wednesday for some independent analysis.
"Boy, does that stink," Lind finally said. "I was literally looking at buying NV Energy an hour ago."
JENNIFER ROBISON
TWEET OF THE WEEK: @blasky (Review-Journal police reporter Mike Blasky) Overheard on @LVMPD police scanner: Voice 1: "Stop resisting!" Voice 2: "They're harassing me!" For a reporter, that's a full story! #lvrj