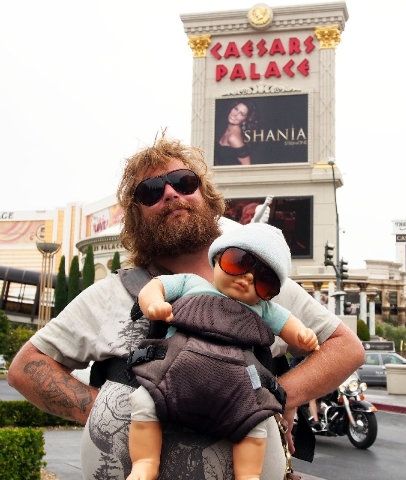 This never happens, but a politician last week took issue with a newspaper article.
Las Vegas City Councilwoman Lois Tarkanian didn't like the tone of a Review-Journal story. In it, Councilman Bob Beers said he was worried the city's Redevelopment Authority wouldn't be able to cover its bills because tax revenues were down. He later reiterated the hope expressed in the article that lawmakers would be able to reduce debt service payments.
Tarkanian asked Beers: "Does this mean that you're feeling more positive than you sounded in the newspaper? It sounded like doomsday."
Beers' response: "I didn't write that article."
Instead of throwing a reporter totally under the bus, Beers repeated one more point. "We're in danger," he said, "there's no doubt."
—ADAM KEALOHA CAUSEY
Come on, Mr. Finger. Your cool name alone is worth a mention here.
Ed Finger, an assistant Clark County manager, didn't make any big announcements about his pending departure for a job in Colorado. He didn't even think it was worth writing about. We did anyway, 202 whole words.
He tried to downplay his move's importance as a news story, saying it's "not sexy." Later on in the conversation, he jokingly said, "It must be a slow news day."
For the record: There's no such thing.
—BEN BOTKIN
Tweet of the Week: @NVSecSenate (David Byerman, secretary of the state Senate) After a VERY rocky start today that made me reconsider ever wearing bowties again, Senate back on track. We should reconvene shortly. #nvleg
In honor of Friday's release of "The Hangover Part III," the Las Vegas-based movie about drunk guys and a giraffe, or something, here's are some hangover cures that probably don't work, courtesy of the Farmer's Almanac: sheep lungs and owl eggs, pickled sheep eyes in tomato juice, two fried canaries, pickled plums, cow intestines, rabbit poop, bitter almonds and fried eels.
Ew, gross. Almonds?