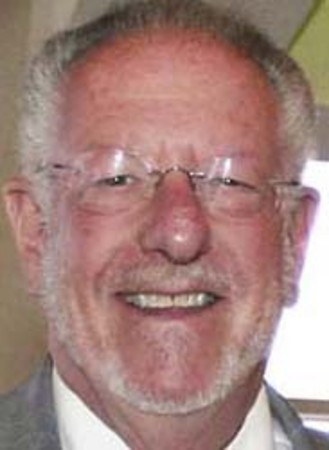 A vote for a new city hall could also be a vote for Las Vegas' mayor to seek higher office.
So says Mayor Oscar Goodman, claiming a successful launch of a redevelopment plan centered around a new city hall downtown could propel him to run for governor next year. The City Council is scheduled to vote today whether to go forward with the redevelopment plan.
"If I can take care of those things in this economy, I can take care of the state," Goodman said during an interview this week.
Goodman also says his wife, Carolyn, has dropped her opposition to a gubernatorial campaign, since the winner will have a chance to break through political gridlock in Carson City and help the state recover from recession.
"She has given me her blessing, so to speak, that if I want to run for governor she would certainly be supportive," said Goodman, 70, who is prohibited by term limits from running for a fourth term in 2011. "She thinks I'm the only person who could do it."
Goodman said he intends to update his voter registration — he is registered Democrat — by a Dec. 30 deadline so he's eligible to run as an independent. But he stopped short of saying he'll join Democrat Rory Reid and Republicans Brian Sandoval and Mike Montandon in the race to oust embattled incumbent Jim Gibbons.
He's talked about the idea for months, but with 2010 campaigns to kick into high gear after the holidays, Goodman will have to make a decision soon.
"I'm asking myself whether I can make a difference. My wife thinks I can; I have to convince myself of that," he said.
Political adviser Jim Ferrence, who has worked on Goodman's past campaigns, says the nod from Carolyn Goodman is significant.
"She is really his top adviser," Ferrence said. "If she has reversed her position that is very meaningful."
An October poll by Mason-Dixon Polling & Research showed Goodman running neck-and-neck with Sandoval, a former federal judge, with each getting 33 percent of the vote in a three-way race and Reid ending up in third with 25 percent.
But Ferrence says polls are notoriously unreliable when it comes to measuring support for candidates running without support from a political party.
That's because respondents tend to portray themselves as nonpartisan when they talk to pollsters, but in the privacy of a voting booth revert to party affiliation.
The history of Nevada politics also would suggest the deck is stacked against Goodman, were he to run.
No candidate without a major party affiliation has ever won statewide office, though a few have made waves as spoilers.
"The best any third party or any independent has ever done is close but no cigar," said retired state archivist Guy Rocha. "I would argue it is a systemic disadvantage."
In 1920, Anne Martin won 4,981 votes as an independent in the race for U.S. Senate from Nevada. She wound up taking votes from Democrat C.B. Henderson, the namesake of the city of Henderson, and helping Republican Tasker Oddie win by 1,148 votes.
In 1916 Socialist A. Grant Miller won 9,507 votes in the race for Senate won by Democrat Key Pittman, who got just 2,147 more votes than second-place finisher Republican Samuel Platt.
Rocha says he wouldn't count out Goodman, who has won mayoral races in Las Vegas by getting more than 80 percent of the vote.
"If he can take that popularity and parlay it to carrying Clark County, perhaps he will be the first independent to do it," Rocha said. "The thing is, that is quite a task."
Goodman would also need to answer criticism that the city hall redevelopment project is a costly and uncertain gamble that could worsen the city's budget problems when it comes time to repay the financing. City Council member Stavros Anthony has called the proposal "very risky."
There's also a question of whether Goodman's flamboyant political style, track record as a former defense attorney for reputed mobsters and reputation as a enthusiastic drinker of gin martinis would fly with voters statewide.
Video of the mayor's latest awkward public moment was posted on the celebrity gossip Web site TMZ.
The footage of Goodman at a charity auction showed the mayor referring to a bidder as a, "fat and short Bette Midler."
"I would never intentionally offend anybody and if I hurt somebody's feelings, I apologize," Goodman later said of the comment.
Despite the flap over the remark, Goodman says he wouldn't alter his style for a gubernatorial campaign that would take him to rustic Northern Nevada communities such as Ely and Elko.
"I'll probably go in with my showgirls, I will go in with my pinstripe suit, I will wear a tie, I will have my cuff links on, I'm not going to be a phony," he said. "People will know who they are voting for when they vote for me."
Contact reporter Benjamin Spillman at bspillman@ reviewjournal.com or 702-477-3861.
ON THE AGENDA
The vote on the new Las Vegas city hall funding is item No. 50 on today's City Council agenda and will be heard during the morning session, which starts at 9 a.m. City staff will be gathering information in the morning about market conditions for the financing, so it's difficult to estimate exactly when council members will start discussing the proposed ordinance.
The meeting is open to the public and comments will be accepted during the meeting. It takes place in the council chambers in City Hall, 400 Stewart Ave.
The proceedings will also be carried live on the city's TV station, KCLV Channel 2, and on its Web site, www.lasvegasnevada.gov.
LAS VEGAS REVIEW-JOURNAL