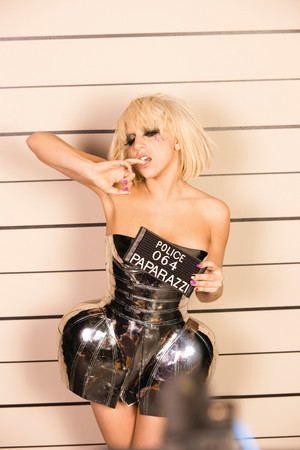 It's no wonder comedians rag on Las Vegas for clinging to the past. This weekend: Elvis lives in a disembodied state at CityCenter, while Cher vamps it up at Caesars. What decade is this?
• Cirque du Soleil's "Viva Elvis" (there are no impersonators in it) begins in previews tonight. What that means is, Cirque doesn't want critics to review it because it's a work in progress, but … they still charge $87-$149 for tickets.
You know what? If it's a work-in-progress, how about a better price-in-progress? And if you're charging money, you better deliver.
• Cher resumes her "costume parade" at Caesars on Saturday and Sunday ($100-$255). Critic Mike Weatherford says some nice things about the show, in a B- review in today's Neon section, where he quotes Cher saying:
"Does this headdress make my ass look big?"
• The weekend's bold name, though, is flash-in-the-pan Lady Gaga, performing in her draglike get-up at the Palms tonight. Tickets are sold out. But you can spot other men dressing up as women down on Paradise Road.
• At about the time Lady Gaga finishes at the Palms tonight, the hotel has an 11 p.m. free show in the Lounge: the Darling Stilettos Rock-N-Roll-A-Go-Go. It's a hot-girls dancing group, singing some originals, plus classics from the '70s and late '60s (Bowie, Stones, Iggy, etc.) They also perform Saturday. They hope to become Vegas regulars if this show rocks.
Their manager and drummer is Matt Sorum, formerly of Guns N' Roses, a regular with The Cult and currently of Camp Freddy.
If you missed my interview with Sorum in Tuesday's Review-Journal, check it out online. He talks about partying in Vegas with Charlie Sheen back before their sobriety:
"Both me and Charlie just did a huge line of cocaine in the back of the limo, about the size of Oprah Winfrey."
• And TobyMac, one of America's most successful Christian-rock acts, headlines with other musicians at the Orleans Arena tonight ($38-$78).
In my interview with him in today's Neon, I ask if he believes non-Christians are going to hell. I don't, and I'm right.
Doug Elfman's column appears on Sundays, Mondays, Tuesdays and Fridays. E-mail him at delfman@reviewjournal.com. He also blogs at reviewjournal.com/elfman.