Will Tony get whacked in LV?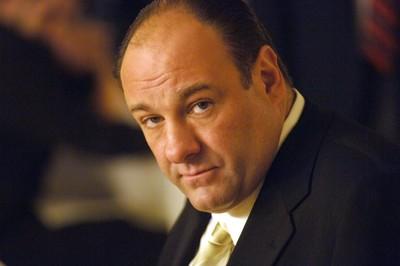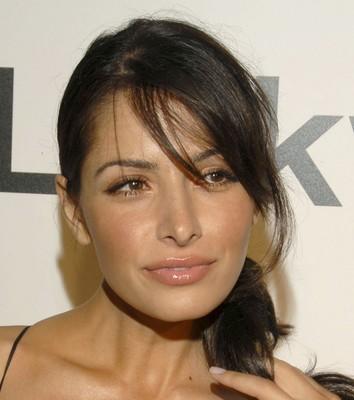 Is the biggest mystery of "The Sopranos" final season playing out in Las Vegas this week?
James Gandolfini is in town, reportedly filming the final episode.
The guessing game is on: With Gandolfini here, does that mean Tony Soprano gets whacked in the June 10 finale, fittingly, in the city famous for its mob past?
Or will he survive, so "The Sopranos — The Movie" remains a viable option?
This much is known: Gandolfini was on the set Wednesday at Caesars Palace wearing makeup that suggested Tony Soprano had taken a brutal beating.
Telling, perhaps, is that no other cast members are involved in the shoot, which was to include a sunset scene with Tony at Red Rock Canyon National Conservation Area.
Gandolfini has been shooting several scenes with Sarah Shahi, a former Dallas Cowboy cheerleader.
Wherever the final episode takes place, it's a given that the producers will shoot numerous versions to keep the suspense going.
CHANCE MEETING
What are the odds?
Two cast members of "The Sopranos' Last Supper" interactive show were on the set as extras with Gandolfini on Wednesday in the casino at Caesars Palace.
Tommy Lynch, who plays Christopher Moltisani (Michael Imperioli in "The Sopranos") and Rob Marrocco Jr., who plays Bennie (Max Casella), got to meet Gandolfini between takes.
"It was very, very cool," Marrocco said. "He said, 'Hey-y-y-y, you even look like Benny.'"
The cast is gearing up for the one-year birthday party of the interactive show, which has moved from Krave to the Empire Ballroom.
THE SCENE AND HEARD
Broadway veteran Lee Roy Reams will replace David Hasselhoff as Roger DeBris in "The Producers" (Paris) on May 7, it was announced Thursday. Bill Nolte will join the cast as playwright Franz Liebkind.
SIGHTINGS
Gandolfini, forlornly staring at a bottle on the table during a scene at Restaurant Guy Savoy (Caesars) on Thursday. Later, after shooting a pool scene at Caesars, Gandolfini and other cast and crew members were tossed into the water, a benign version of sleeping with the fishes. … Wayne Brady, being ticketed for speeding Thursday in his white Mercedes S550, near Primm after driving almost 100 mph on his way to Las Vegas. … Myrna Smith, one of Elvis Presley's Sweet Inspiration backup singers when he opened at The International (now Las Vegas Hilton), at Trent Carlini's Elvis show on Monday at the Sahara. … Bette Midler, taking in "Toni Braxton: Revealed" on Wednesday night at the Flamingo.
MAY I RECOMMEND …
The 17th Annual AIDS Walk Las Vegas will take place Sunday at the World Market Center, with Penn & Teller serving as grand marshals. For more information, log on to www.afanlv.org or call (702) 382-2326.
THE PUNCH LINE
"If I were Don Imus, I wouldn't be saying anything about other people's hair." — David Letterman
Norm Clarke can be reached at 383-0244 or norm@reviewjournal.com. Find additional sightings and more online at www.normclarke.com.
NORM CLARKEMORE COLUMNS