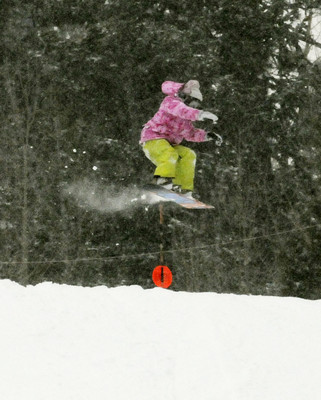 FORECAST
Up to 2 feet of snow is forecast to fall on Mount Charleston this weekend in the first of several weather systems expected to move through the valley in the next several days.
The National Weather Service has issued a winter storm warning for the Spring Mountain range, in effect until 6 p.m. today.
Weather service meteorologist Mike Kennedy said the system will bring cooler temperatures, showers and a possible thunderstorm to the valley. High temperatures are expected to be in the low 50s for the next several days.
"We're in a pattern that's basically an open door for systems to move across the area," Kennedy said.
SKIING
"It looks fantastic," said Craig Baldwin, base operations manager for Las Vegas Ski and Snowboard Resort. "It's wonderland up here again."
The resort has endured a few weeks of above-average temperatures, but by Friday afternoon 5 inches of snow had already fallen in the area, Baldwin said.
ROADS
Travel up to the mountain will be restricted to vehicles with four-wheel drive or snow chains.
Las Vegas police will have checkpoints set up to make sure vehicles traveling on state routes 156 and 157 will be able to traverse the roads. Police are expecting traffic gridlock.
Contact reporter Lawrence Mower at lmower@reviewjournal.com or 702-383-0440.
Slideshow