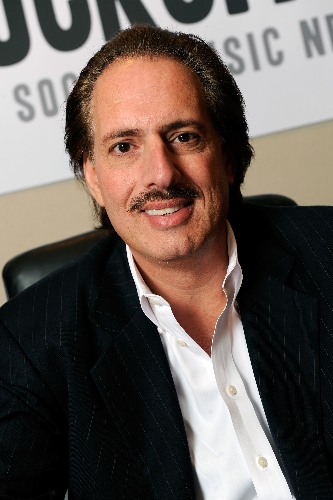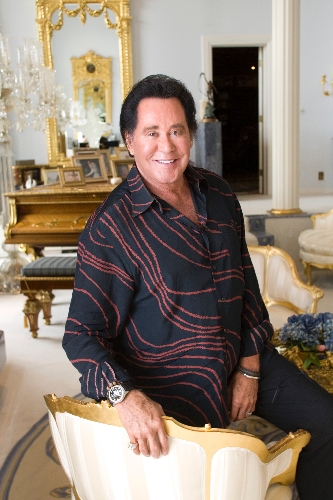 Entertainment executive Jack Wishna was found near death from carbon monoxide in a classic car that formerly belonged to Las Vegas legend Wayne Newton.
He had left a letter to his wife, Donna, and had a photo of her and their dog in the car when responders reached him about 6 a.m. Tuesday, according to a source with knowledge of the discovery.
The 1969 Bentley "T" Series Saloon luxury car was owned by Newton for about 20 years before Wishna purchased it through auction in 2003.
Wishna had represented Newton in a number of show business deals, including a 10-year pact in 1999 at the Stardust that was purportedly worth $250 million. Newton walked away from the deal in 2005 in preparation of the Stardust's demolition.
According to Kruse auction house, the car was custom built by Rolls Royce Bentley for Nahum Goldmann, a prominent Zionist leader who co-founded the World Jewish Congress.
Newton purchased the car, a dark brown and tan two-tone, directly from Goldmann shortly before his death in 1982 at the age of 87.
Wishna offered to loan or donate it to the cash-strapped Diaspora Museum founded by Goldmann in Tel Aviv.
But the museum declined the proposal from Wishna, who was Jewish.
Wishna, 54, was a prominent Las Vegas dealmaker known for his connections with Donald Trump, Michael Jackson and Newton. His death was ruled a suicide by the Clark County coroner's office.
REID LOVES 'LINCOLN'
Senate Majority Leader Harry Reid is such a huge fan of Steven Spielberg's "Lincoln" that he's working on a special screening for his colleagues.
Reid, who has viewed "Lincoln" twice and recently met two-time Oscar winner Daniel Day-Lewis, said he has invited Spielberg to present the film in the Senate on Dec. 12.
Senators and their wives would be invited to see "Lincoln" in the historic setting.
Reid revealed his plans in a phone interview Saturday.
Most impressive, he said, was that he found the film "so realistic," from the speeches to "seeing the congressman in bed with the black woman (he lived with). That's the way it was."
Reid was referring to U.S. Rep. Thadeus Stevens of Pennsylvania, played by Tommy Lee Jones in "Lincoln."
A powerful Republican, Stevens fought racial injustice and was a champion of Lincoln's push for the 13th Amendment, which outlawed slavery and involuntary servitude. He had a long relationship with his mixed-race housekeeper, considered his common law wife.
For Reid, watching Lincoln's maneuvering and finagling to get the 13th Amendment passed struck close to home.
"For me, that's what I do," said Reid, majority leader of the U.S. Senate since 2006.
His introduction to Day-Lewis came during a train ride to New York before the election.
"I'm not very good at recognizing people," Reid said. "My wife (Landra) recognized him. I went up to say hello.
"He was very shy, very nice … a lot of humility," said Reid, who was later invited to the White House to watch "Lincoln" with a small group invited by President Barack Obama.
Reid loved the movie so much he saw it a second time at a theater.
"And I'll watch it again with pleasure," he said.
SIGHTINGS
Olympic gold medalist Gabby Douglas at Spiedini Ristorante at J.W. Marriott. She is in town for appearances at Canyon Ridge Christian Church. … Among the thousands participating in the Santa Run at Town Square on Saturday: Mirage headliner Terry Fator and his wife, Taylor Makakoa, Mayor Carolyn Goodman, and James Davis and Sami Eskelin of the Chippendales, the Jabbawockeez, the "Fantasy" girls and members of the cast of "Legwarmers: An 80s Musical." … Aerosmith's Steven Tyler, taking in "Love" (Mirage) on Friday … NASCAR Sprint Cup champion Brad Keselowski, receiving a congratulatory engraved 3-liter bottle of Veuve Clicquot at Surrender (Encore) on Friday.
THE PUNCH LINE
"You don't like to be rushed." – From David Letterman's Top Ten Signs You're Not Cut Out to be a Race Car Driver
Norm Clarke can be reached at 702-383-0244 or norm@reviewjournal.com. Find additional sightings and more online at www.normclarke.com. Follow Norm on Twitter @Norm_Clarke. His weekly segment, "Norm Clarke's Vegas," airs during the "Morning Blend" on KTNV-TV, Channel 13 every Thursday.