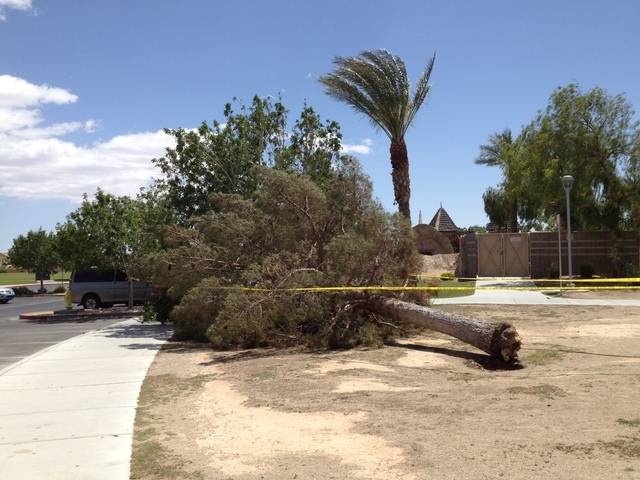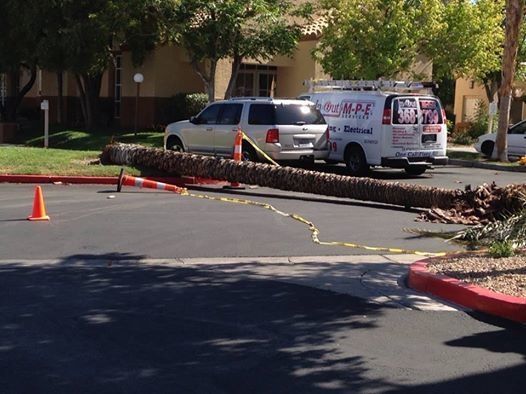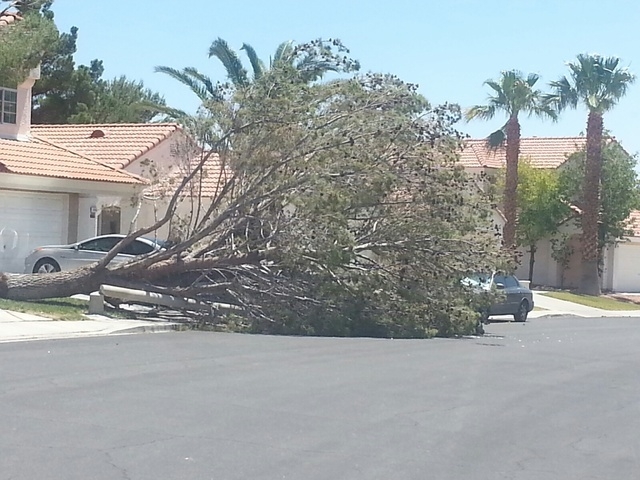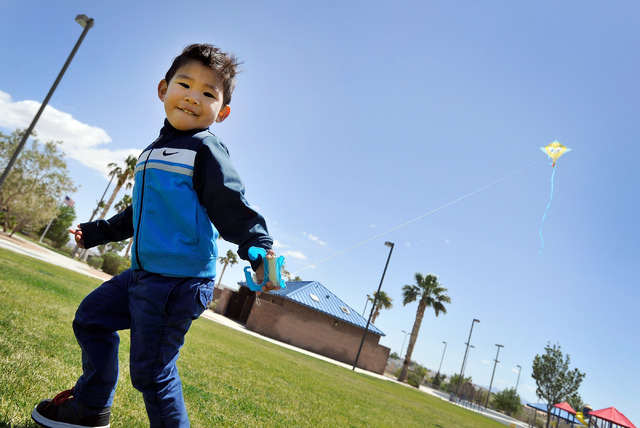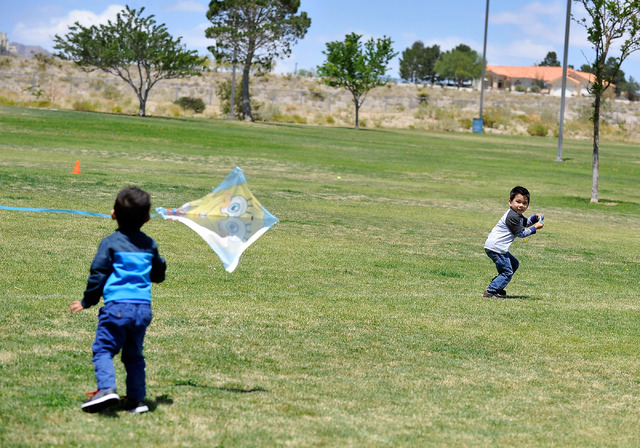 The national Weather service replaced Saturday's high wind warning with a wind advisory that ends at 2 p.m. Sunday.
Gusty winds will continue from the north today and should diminish by the evening.
Firefighters are on a high alert, because a red flag warning is in effect, meaning conditions are favorable for the spread of fire due to low humidity, gusty winds and very dry conditions. The weather conditions also encourage building fires.
The fire warning is set to be in effect until 5 p.m.
The wind storm that blustered through the valley with gusts peaking at 78 mph in parts of the county kept Las Vegas Fire and Rescue busy overnight.
There were nine electrical related calls between 10 p.m. and midnight. Most were reports of wires arcing on utility poles, two poles went down and wires were reported in the street twice, the fire department said in a release Sunday morning.
There were several areas in the city that reported brief periods of power outages. NV Energy said about 6,900 valley residents lost power in the middle of night due to the wind.
Then firefighters responded to a reported brush fire near a building on North Rancho Drive about 2:20 a.m. , there was no damage. Firefighters believe an improperly discarded cigarette started a fire, but someone had put the fire out using a garden hose by the time they arrived.
Then dispatchers received several calls a vacant house was on fire at 245 S. 17th St. at 5:40 a.m.
Firefighters arrived and saw fire coming from a kitchen window of the single-story, wood-framed house. The wind fanned the flames into the yard, damaging the yard, a fence and some electrical wires.
Ten minutes later the blaze was under controlled, but it had already caused about $50,000 damage to the house, which neighbors told the firefighters has been vacant for over a year.
The cause of the fire is under investigation, but the fire department believes the house was being used by homeless people. There were no injuries during the incident.
The weather should warm up Monday, and winds will die down to about 10 mph. Temperatures should return to the mid-90s about Thursday.
Have an interesting wind story, photo or video? Contact Wesley Juhl at wjuhl@reviewjournal.com and 702-383-0281. Find him on Twitter: @WesJuhl.