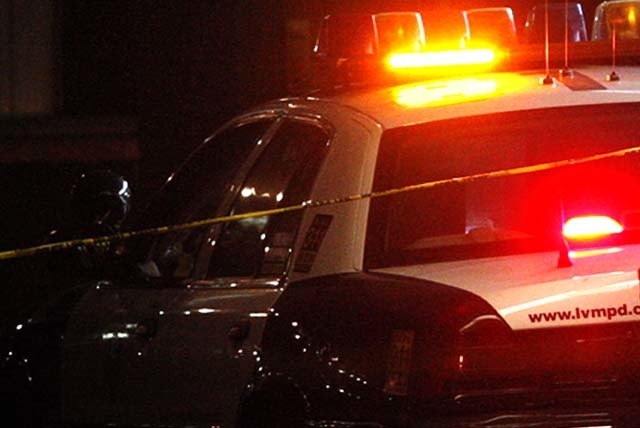 A female passenger died after a three-vehicle crash in the south valley Wednesday night, Las Vegas police said.
The crash occurred at 11:50 p.m. Wednesday at the intersection of Warm Springs Road and Eastern Avenue.
A preliminary investigation showed that the driver of a Ford Fiesta ran a red light at Warm Springs as she traveled north on Eastern.
The driver of the Fiesta struck a BMW headed south on Eastern Avenue that was turning left onto Warm Springs Road.
Both vehicles spun in the intersection after impact, and the BMW hit a Toyota Camry that was stopped at the intersection.
The driver and passenger of the BMW, along with the driver of the Fiesta, were taken to Sunrise Hospital and Medical Center where the 30-year-old BMW passenger was pronounced dead.
The Clark County coroner's office will release her identity after it has notified the next of kin.
This was the 91st traffic related fatality in Las Vegas police jurisdiction this year.
Contact reporter Annalise Porter at aporter@reviewjournal.com.