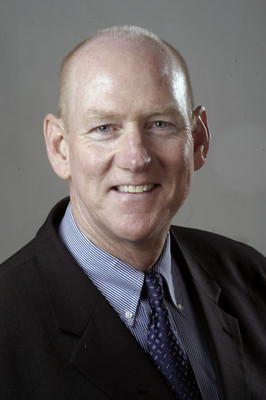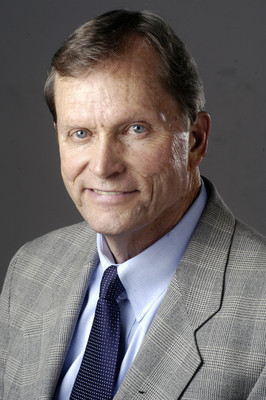 Bruce Woodbury, the long-standing chairman of the Regional Transportation Commission, resigned Thursday from that post to make way for new leadership.
Woodbury, who has served on the Clark County Commission since 1982, has been forced out of office by the term limit law and will lose his spot on both commissions come January.
Las Vegas City Councilman Larry Brown was selected to succeed Woodbury.
Mayor Oscar Goodman, who serves with Woodbury on the transportation commission, said, "Your presence will be felt as long as Las Vegas is Las Vegas."
That may be more true than most realize as one of the valley's major roadways, the 53-mile long Las Vegas Beltway, bears his name on most maps and signs.
Woodbury, who joined the transportation commission in 1985 and has been chairman since 1991, will remain on the transportation commission until his term is up in January.
"Thankfully you'll be sticking around because the person I'm recommending (to be the next chairman) is going to need a lot of your help," Goodman said.
The mayor went on to nominate Brown as chairman. He was unanimously approved.
Woodbury said his proudest accomplishments were convincing voters to pass in 1990 and 2002 the Question 10 initiatives, each of which provided a quarter-cent sales tax increase, among other revenue streams, to pay for local transportation projects.
"In the late 1980s the only revenue we had was 4 cents of the gasoline tax for new construction. We were not getting the allocations from state and federal government to keep up with growth," Woodbury said.
Those initiatives have allowed the Beltway as well as a mass transit system that stretches around the valley to be constructed, among other needed transportation projects, he said.
Woodbury recalled the difficulty in building the Beltway. "We didn't have a hard time convincing people that it was necessary, we had a hard time convincing them of the Beltway route," he said. "Residents didn't want it in their backyards."
Woodbury recalled how controversial it was and how thousands of residents were eager to voice their opinions.
"In the end we had to do what's best for the whole community," he said.
Jacob Snow, general manager for the transportation commission, said it is difficult to imagine Woodbury's absence.
"He provided instant credibility," Snow said.
Snow recalled during the first Question 10 initiative that Woodbury was responsible for convincing the gaming industry, which was initially against the proposal, that it was necessary.
"The thing he had was leadership and guts," Snow said. "The guy's a Republican, but he convinced people to raise taxes for transportation and flood control. He didn't get behind a program unless he knew it was absolutely necessary and a worthwhile investment."
Although Woodbury is known as the father of flood control in the valley, Snow believes the commissioner should also be known as the father of valley transportation.
After Brown was voted in as the next chairman, Woodbury handed the councilman the wooden gavel he had wielded for nearly 18 years.
He and Brown turned toward a camera and smiled.
Woodbury said he felt a little nostalgic at the moment, but knew resigning the chairmanship was the proper move.
"It's time we start the transition," he said.
Contact reporter Francis McCabe at fmccabe@reviewjournal.com or 702-387-2904.