Youth's mother defies court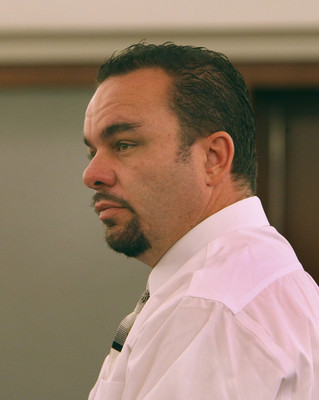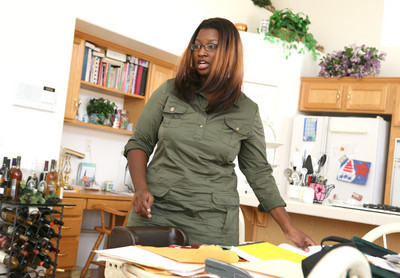 An Illinois woman defied the order of a Clark County Family Court judge last month when she refused to send her 8-year-old son for 10 days of unsupervised visitation with his father.
The woman, Kim Lewis-McClellan, withheld the visit because her son is the victim and an "essential witness" in a pending child abuse case against his father, Las Vegas resident Rob Bassett.
"I had to violate the order to get help," Lewis-McClellan said during an interview at her parents' Las Vegas home.
Bassett, 37, had primary physical custody of his son until February, when both he and the boy, then 7, tested positive for methamphetamine.
The results of the drug tests led Family Court Judge Cheryl Moss to give Lewis-McClellan temporary custody of the boy. They also prompted Clark County prosecutors to file two felony charges against Bassett: child abuse and neglect with substantial bodily harm, and allowing a child to be present where the Uniform Controlled Substances Act is being violated.
At a hearing on June 12, Lewis-McClellan told Moss about the criminal charges.
"We knew that was coming anyway, didn't we?" the judge remarked during the hearing, which was videotaped.
Lewis-McClellan, who told the Review-Journal she can no longer afford an attorney, represented herself at the hearing. Bassett appeared alongside his attorney, Michael Pandullo. No one from Child Protective Services attended.
At the hearing, after reviewing the results of Bassett's most recent drug tests, Moss addressed Lewis-McClellan and asked, "One question: You still got a concern with him and drugs — going through a program, passing four random drug tests in 10 weeks?"
"The concern is not so much the drugs anymore, but the fact that the child is a witness in his criminal case, and he's a witness," Lewis-McClellan replied. "He can intimidate him any time he sees his dad."
Despite the mother's objections, Moss ruled that Bassett could spend 10 days with his son during each month of the boy's summer vacation. "You can't tamper with the witness," the judge told Bassett.
Moss scheduled the first visit to begin on June 15, Father's Day.
"Father's Day is Father's Day," the judge commented. "It's a big holiday for dads."
Moss also granted Lewis-McClellan's request to move back to Illinois with the boy temporarily.
Lewis-McClellan, who has two other children, said she left her job and husband behind in Illinois six months ago and would like to return to them. The 27-year-old woman and all three of her children have been staying with her parents in Las Vegas while she tries to resolve the court issues surrounding her oldest child.
After last month's hearing before Moss, Lewis-McClellan began seeking intervention from others in the court system. She did not deliver the boy for the court-ordered visitation on Father's Day.
At a June 19 hearing, Las Vegas Justice of the Peace Tony Abbatangelo granted a prosecution motion for an order prohibiting contact between Bassett and the boy, but Abbatangelo lifted the order on Thursday.
"Judge Moss is the one who should be making these decisions," said Abbatangelo, who is presiding over the early stages of Bassett's criminal case.
Abbatangelo ordered Bassett to undergo further drug testing and scheduled another hearing for Aug. 5.
Chief Deputy District Attorney Brian Kochevar told Abbatangelo that no one is disputing the fact that both Bassett and his son tested positive for methamphetamine.
"It seems a little crazy to me that we would allow him visitation with the same child," the prosecutor said at the hearing.
Kochevar did not respond to calls seeking comment for this story, but he authored a June 20 letter in which he described Bassett's son as an "essential witness" in the prosecution of the child abuse case.
"I believe it would be in the best interest of the child to have no contact with the defendant until the criminal case is resolved," the prosecutor wrote.
Meanwhile, Pandullo has filed an emergency motion asking Moss to hold Lewis-McClellan in contempt for violating the visitation order.
On Thursday, hours after Bassett appeared before Abbatangelo, he and his former girlfriend appeared in Family Court before Hearing Master William Henderson, who extended a previous protection order he had granted in the case. The order bars Bassett from having physical contact with Lewis-McClellan or their son until Aug. 27, the parents' next scheduled hearing before Moss.
Pandullo said he hopes to persuade Moss to hold the hearing sooner.
Lewis-McClellan, who moved to Las Vegas with her family during her sophomore year of high school, said she dated Bassett on and off for about three years. They lived together but never married.
The woman said she moved out when she was seven months pregnant with her son and was living with her parents when he was born in June 2000.
She soon moved back in with Bassett and spent about a year with him before she moved out on her own. She said her son lived with her until August 2006, when she reluctantly agreed to give Bassett primary physical custody.
Lewis-McClellan had married another man the previous month and was living in Illinois, where he owns a construction company. She said the custody agreement allowed her parents to spend one weekend a month with her son, who visited her in Illinois on all major holidays.
It was during the boy's Christmas visit last year that Lewis-McClellan noticed that his teeth were brown and rotting. "It looked like he was chewing on a box of rocks, basically," she said.
The boy also complained of stomachaches and exhibited asthmatic symptoms, so his mother took him to the emergency room. The doctor who examined him attributed the problems to allergies.
On Jan. 8, Lewis-McClellan returned the boy to his father in Las Vegas.
In February, concerned about the decline of her son's health and his increasingly aggressive behavior, Lewis-McClellan filed an emergency motion for a change of custody. She also asked for a court order requiring Bassett to undergo a drug test.
A week later, both parents appeared before Moss, who ordered the test.
Not long after that, Lewis-McClellan received the results, which confirmed her suspicions. She then decided to have her son tested.
On Feb. 26, after having reviewed the results of both tests, Moss granted Lewis-McClellan temporary custody of the boy and limited Bassett's time with his son to supervised visits.
The following month, Clark County prosecutors filed their criminal case against Bassett.
According to the criminal complaint, Bassett caused or permitted his son "to suffer unjustifiable physical pain and substantial bodily harm" by allowing him to ingest methamphetamine.
Lewis-McClellan said her son is now "hyper-emotional" and has difficulty concentrating, problems she attributes to his exposure to the highly addictive stimulant.
"Thank God that my daughter was able to intervene in time," said her father, Marvin Lewis, who applauded the woman's tenacity. "She's like a mother bear watching her cub."
Review-Journal writer David Kihara contributed to this report. Contact reporter Carri Geer Thevenot at cgeer @reviewjournal.com or 702-380-8135.