Yucca Mountain tour set for April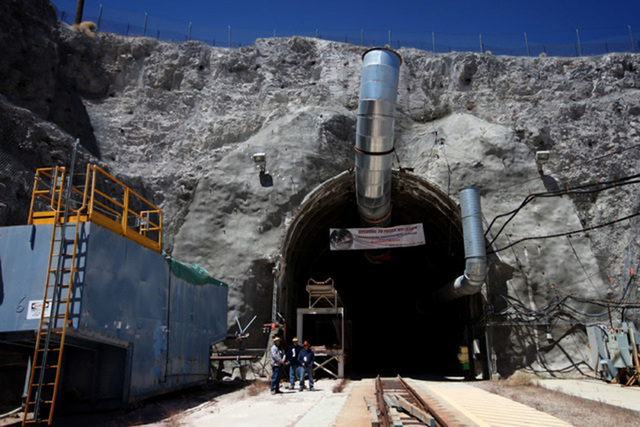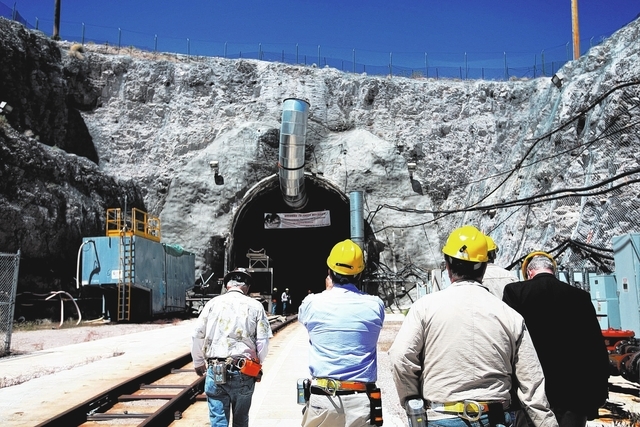 WASHINGTON — Leaders of a House subcommittee have set an April 9 tour of Yucca Mountain, part of a campaign to draw new attention to the mothballed Nevada nuclear waste site.
Rep. John Shimkus, R-Ill., chairman of the House environment and the economy subcommittee, and Rep. Paul Tonko, D-N.Y., the panel's ranking Democrat, have issued an invitation for other panel members to join the trip.
According to the March 11 letter viewed Tuesday, the Department of Energy "will provide a comprehensive tour" of Yucca Mountain, including an examination of research that was conducted there, a discussion of the site's infrastructure and a trek to the top of the mountain "for a 360-degree view of the surrounding area for perspective of the project's setting" in the remote desert.
The lawmakers will be briefed by DOE experts during the ride from Las Vegas to the site 100 miles to the northwest, according to the invitation.
It could not be immediately learned whether the visitors would be taken inside the 5-mile exploratory tunnel into the mountain, or whether the visit would come with a cost. Shimkus and others in an entourage briefly entered the tunnel during a 2011 trip where DOE said the cost to open the site amounted to $15,000.
Nye County Commissioner Dan Schinhofen said local leaders are contacting Shimkus to arrange for representatives to join the upcoming tour. Other Nye officials said it appears there will not be time for the lawmakers to take a side trip to Pahrump where the county operates a Yucca Mountain Information Center.
Environment and Energy Daily, an energy trade publication, first reported the new trip. Shimkus, a leading advocate of restarting the Yucca project and developing the site into a nuclear waste repository, has said he is preparing legislation to get the project on track five years after it was terminated by the Obama administration.
Contact Stephens Washington Bureau Chief Steve Tetreault at stetreault@stephensmedia.com or 202-783-1760. Find him on Twitter: @STetreaultDC.