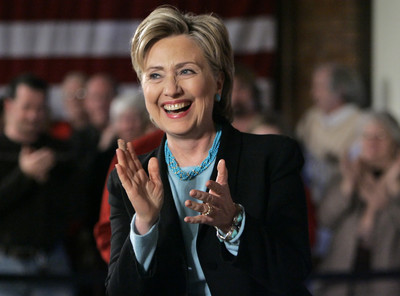 The Culinary union's reputation as Nevada's Democratic kingmaker took a hit Saturday when Hillary Clinton overcame a challenge from Barack Obama to win her party's presidential caucus.
The powerful Culinary had endorsed Mr. Obama and fended off a last-minute lawsuit from other Democratic special interests alleging that it was trying to rig the process by loading up precinct sites on the Strip so its members could participate. But the Clinton machine prevailed anyway, defeating Mr. Obama 51-45 percent.
Whether the Nevada results provide any momentum to the Clinton camp heading into Super Tuesday on Feb. 5 remains to be seen. But you can bet the Culinary leadership is making contingency plans to cuddle up with the Clinton campaign.
At any rate, the Democratic caucus likely sealed the fate of John Edwards, who picked up just 4 percent support. This is now a two-person race between Ms. Clinton and Mr. Obama.
On the Republican side, Mitt Romney easily carried Nevada with 51 percent, far outdistancing Ron Paul and John McCain, who each tallied around 13 percent. But the Nevada GOP caucus was an afterthought, as most of the Republican candidates focused on South Carolina, where Mr. McCain held off Mike Huckabee to win a close race.
That's bad news for Fred Thompson, who made South Carolina his make-or-break state yet finished a distant third. And it's bad news for Mr. Huckabee, who has shown little ability to expand his base beyond evangelicals.
Unless Rudy Giuliani is able to resuscitate his flagging campaign with a big win Jan. 29 in Florida, it looks like the GOP race will come down to Mr. Romney and Mr. McCain.