COMMENTARY: A roadmap to improve education outcomes in Nevada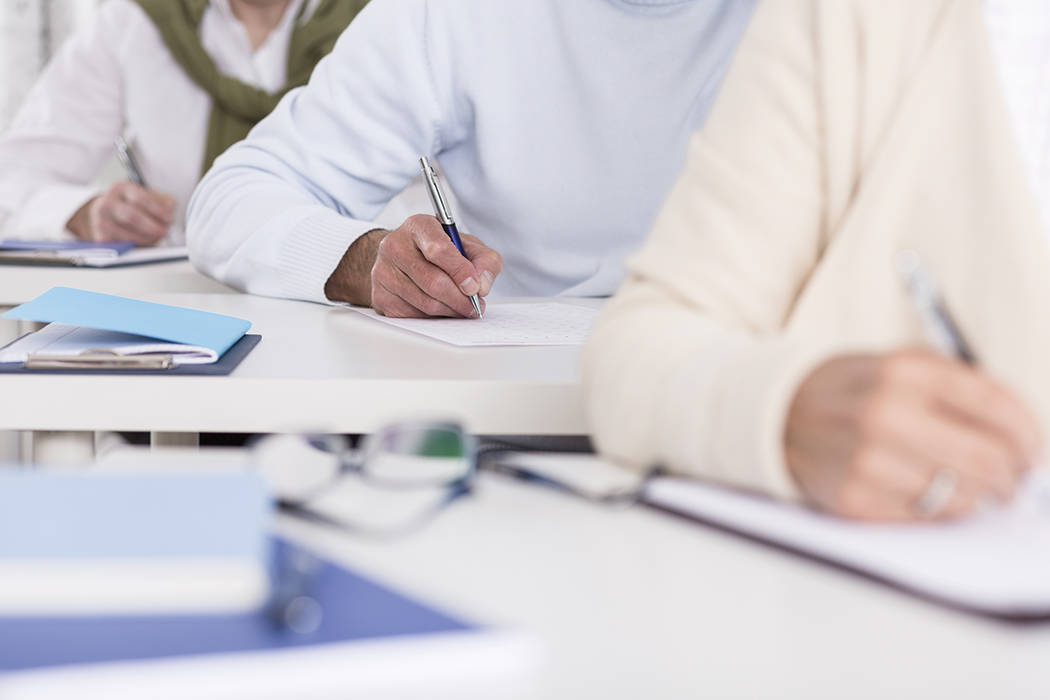 A better than expected revenue outlook and signals from Gov. Brian Sandoval that education remains a priority led the usual suspects to plant the flag for their agenda in the excess funds. But the governor must ensure that any new funds improve education in our state and push against the unacceptable status quo that fails to serve our students, particularly those in our high-need schools.
We believe a productive agenda must take a three-pronged approach:
— First, Nevada should invest in the future. According to the Clark County School District, it will cost $17 million to purchase, build and install a needed human capital management system and take the fifth largest school district in the nation out of the dark ages. Lawmakers should prioritize this investment in order to implement the weighted-funding model — which would direct more funds to specific types of students — and school-based empowerment required for the pending district reorganization. Doing so will finally enable the district to account for money invested in students and remove any lingering excuses for trustees intent on dragging their feet on this effort.
— Second, invest enough to make a difference. During a time when the state cannot come close to covering the $1.2 billion required to fully implement a weighted-funding formula, we have a simple choice at hand. Do we spread a few extra resources over all schools? Or do we invest an adequate amount of resources into a targeted number of schools to change academic outcomes?
Our analysis is conclusive. Following the proof of concept demonstrated by Victory and Zoom schools in improving outcomes for English language learners and students who qualify for free or reduced-price lunch, we believe $1,200 would change the academic trajectory of students. Proposed legislation (Senate Bill 178), which targets resources to student-focused interventions and includes robust accountability measures, will likely transform the educational prospects of children. Further, by providing similar levels of resources as Zoom and Victory, the proposed legislation will avoid placing another "unfunded mandate" on districts and provide sufficient resources that can be used to have an impact.
— Third, invest in evidence-based policies. As we head into the final two weeks of the legislative session, the political horse-trading in Carson City has accelerated, special-interest groups abound, and many laws are being rushed out with little debate. While efficiency is desirable, we must ensure that good policies are being crafted.
As lawmakers consider bills, they should consider: Does research support the policy intervention? Are there appropriate accountability mechanisms in place? Is the state (or local actor) being asked to take on a new role and is the intervention justified?
The status quo is unacceptable. The Clark County School District reorganization should help, but requires modernization. Stakeholders continue to resist targeting limited resources to our highest need schools and greater measures of accountability. But legislators can adhere to these three priorities to ensure meaningful progress for students, our schools and our state.
Victor Wakefield is senior fellow at the Guinn Center for Policy Priorities and a former member of the state Board of Education. Dr. Nancy Brune is the Guinn Center's executive director.