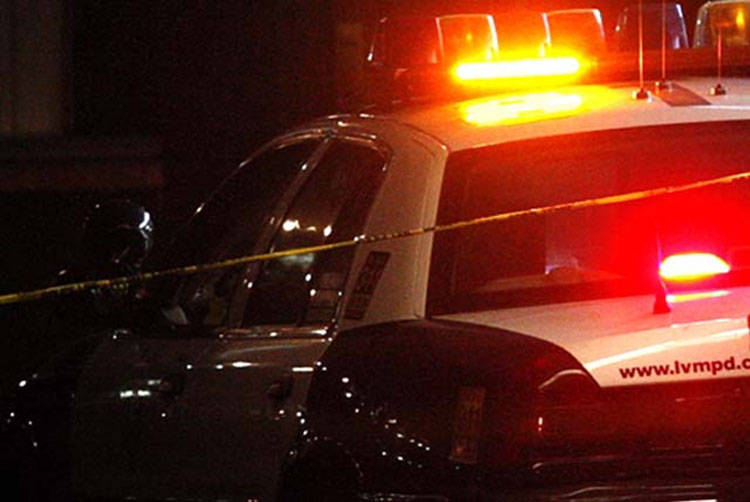 On Monday, the Las Vegas Metropolitan Police Department announced that for the first time homicide charges would be brought against one of its officers involved in an in-custody death. That death occurred early morning on May 14, when Tashi Brown expired at the hands of police officers who tased, punched and placed him in an allegedly lethal chokehold after he behaved erratically outside of a Strip hotel.
According to Metro, Mr. Brown was unlikely to have been charged with a crime had he survived.
Assuming the evidence supports impending manslaughter and related charges — and there is reason to believe it does — this is a commendable precedent for a department whose officers too frequently have gotten a pass in excessive force cases. Of course, final judgment about the incident must await a thorough inquiry. Unless there is a criminal trial, and absent an inquest allowing family representatives to cross-examine witnesses and see evidence, we may have to rely for the final factual word on a DA's office that typically favors police and selectively shares information with the public.
Meanwhile, it's imperative we not be lulled into believing Mr. Brown's experience was an outlier that tells us nothing about more common practices, or that forthcoming charges mean Metro will necessarily hold police accountable whenever they transgress. Nor should we be concerned solely about neck restraints when there are other lessons to be learned about deeper problems that must be taken seriously to identify major steps that Metro should take to continue to improve.
Thus far, most journalists and advocates have focused primarily on the chokehold, fixing on it as the immediate cause of Mr. Brown's death. They have, moreover, been quick to credit Metro with implementing reforms that have resulted in revamped policing they tout as being more respectful of the diverse community they serve. They intimate that responses to Tashi Brown's treatment should be tempered by an appreciation of a new Metro whose policies are officially guided by a belief in the "sanctity of life," while inferring that incremental reactive change will suffice to fix persistent problems.
There's no denying Metro's reforms, which were prompted by U.S. Justice Department intervention and produced an agreement that led police to engage communities, recruit and better train a more diverse force. It also revised policies and protocols to reduce an unacceptably high number of incidents involving force — including officer-involved shootings — and to enhance officer safety. Data suggest these initiatives may have produced positive results.
But despite deserved plaudits for improved policing, Tashi Brown's death is not an anomaly that argues only for banning Metro's use of chokeholds. It is imperative that we understand what happened to Mr. Brown and acknowledge the concerns that are raised by another horrific loss of life, where the victim's only "crime" was behaving erratically.
Based on what we already know, Mr. Brown's death appears to have resulted from overly-aggressive policing that unnecessarily heightened tensions between him and officers, diverging from Metro's protocol of de-escalation whenever possible. Failure to use effective crisis intervention tactics led to an altercation where the police repeatedly fired a taser at Mr. Brown and resorted to fisticuffs when he did not roll over onto his stomach while he was lying on the ground. After that, the dangerous chokehold was employed. One, or a combination of these actions, caused the death of a man who broke no laws and posed no public safety threat.
Unarguably, Metro must join other law enforcement agencies by banning potentially lethal chokeholds. Beyond this, Mr. Brown's death reveals the necessity of better crisis intervention training, policies and practices. It also underscores a need for Metro to finally acknowledge that tasers can and do kill people, and to prohibit their use as mere compliance tools.
Shocking someone seven times with a taser does violate Metro's policy prohibiting more than three shocks. But that isn't the crux of the problem. Metro needs a policy restricting the use of tasers to circumstances in which someone poses an imminent threat to officer or public safety and there's no effective tactic lower on the department's use-of-force continuum.
Metro and DOJ reports on the department's revised policies and practices lend credence to claims that the police have improved how they prepare for and do their everyday jobs. The decreases in some types of citizen complaints, deadly shootings, and other uses-of-force, along with enhanced crisis intervention training, increased numbers of recruits of color, regular meetings with community leaders and neighborhood residents, and other developments are grounds for some optimism regarding Metro's efforts.
Yet none of the reported data gauge all aspects of encounters between police and the Valley's diverse population. We need statistics regarding the use of tasers, neck restraints, and other uses-of-force, broken down by location and the gender, race and age of people involved. We also need this kind of detailed data concerning vehicular and pedestrian stops, and post-stop searches of persons and vehicles.
Such data collection is a "best practice" that would offer a better basis for evaluating the efficacy of Metro's reforms and a long overdue follow-up to a 2003 legislatively mandated study of stops and post-stops that revealed patterns indicative of discriminatory policing. It should include individual officer identifiers, not for the purpose of disciplinary action when questionable patterns are detected and analyzed, but so police can be effectively supervised and problems can be remediated whenever possible before discipline is imposed.
Without this detailed data, there's no way for Metro to know if racial profiling or other biased-based policing occurs, or how to fix these and related problems when they arise.
The ongoing gathering and sharing of this information with the public, together with changes in its chokehold, crisis intervention and taser training and policies, are a starting point for Metro to build on the progress it has already made.
If implementation of these measures and a renewed and deepening involvement of a vigilant public that pushes Metro to constantly improve policing on paper and in the streets are upshots of the Tashi Brown tragedy, then his death won't have been for naught.
If we learn the lessons his avoidable passing can teach us, his will be a lasting legacy that will help to make things better for everyone — the police and public alike.
Allen Lichtenstein is a longtime civil rights attorney in Nevada and current member of the Metro Multicultural Affairs Committee. Gary Peck is a longtime civil rights advocate in Nevada and former member of the Metro Multicultural Affairs Committee and U.S. Department of Justice Western Regional Community Policing Board.