COMMENTARY: High-tax Connecticut offers a cautionary tale for Nevada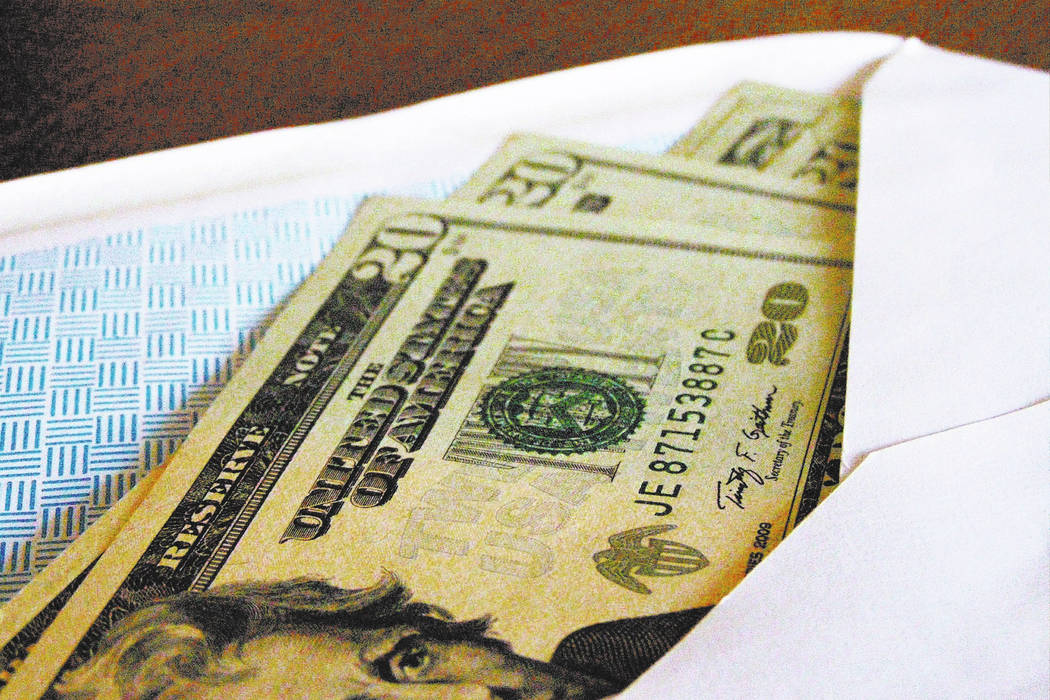 As a retired Connecticut resident who resettled in Las Vegas in November 2009, it was with considerable interest that I read your June 23 editorial "Everywhere a sign." The editorial accurately describes the disastrous effects high taxes — especially state income taxes — have on middle-class families, individuals and retirees. It leaves them virtually no alternative but to pack up and leave.
The Connecticut Legislature passed the law that established a state income tax after a protracted battle in 1991 with then-Gov. Lowell P. Weicker Jr., who was elected as a third-party candidate and had promised not to support an income tax. He broke that pledge a few months after being sworn in. The tax passed because the majority Democrats in the state House and state Senate overwhelmingly supported it in an unholy alliance with the governor.
Since the tax took effect, it has gone from a flat 4.5 percent to a progressive rate structure with seven brackets and a top rate of 6.99 percent — a 55 percent increase from the original. I knew it was the beginning of the end for Connecticut's middle class and resolved to move to Nevada as soon as possible after I retired. I knew Las Vegas well, because I had been vacationing here since 1982. Because the state's constitution prohibits the imposition of an income tax, I was relatively confident that it would be difficult to ram one down the throats of Nevada taxpayers.
I have never regretted my decision to leave Connecticut, even though many of my family and friends still live there. The only people who now can afford to live in that state are upper-income taxpayers who can write off their state income taxes as a deduction on their federal income tax forms and low-income residents who live in subsidized housing and qualify for a panoply of social services paid for by Connecticut's struggling — and dwindling — middle class. Those who have yet to leave have seen their property values plummet and watched helplessly as many of Connecticut's major employers have departed for more business-friendly states.
I was a Democrat until my former party morphed into a crypto-socialist entity that has eviscerated the middle class in Connecticut and elsewhere in the Northeast, in California and in most of the other states on the West Coast. I cringe at the thought of Nevada succumbing to the same fate.
While I believe most former California residents who have moved here did so to escape the crippling tax burden imposed on them by their Democrat legislators, I also fear many of them may still vote reflexively for the radical leftists who control the Democrat Party in Nevada to send a message to President Donald Trump. While Democratic voters sensibly rejected the more radical Chris Giunchigliani as their gubernatorial candidate in favor of Steve Sisolak, I still believe Mr. Sisolak would sign into law any tax increase that comes to his desk should he be elected. If so, it is a decision we will live to regret.
While Connecticut is a long way from Nevada, California is right next door. High taxes have turned California and Connecticut into graveyards for the middle class. Could it happen here? Maybe not, but the mere prospect creeps me out. I like it here, and I don't want to move again.
Mark J. Anderson writes from Las Vegas.