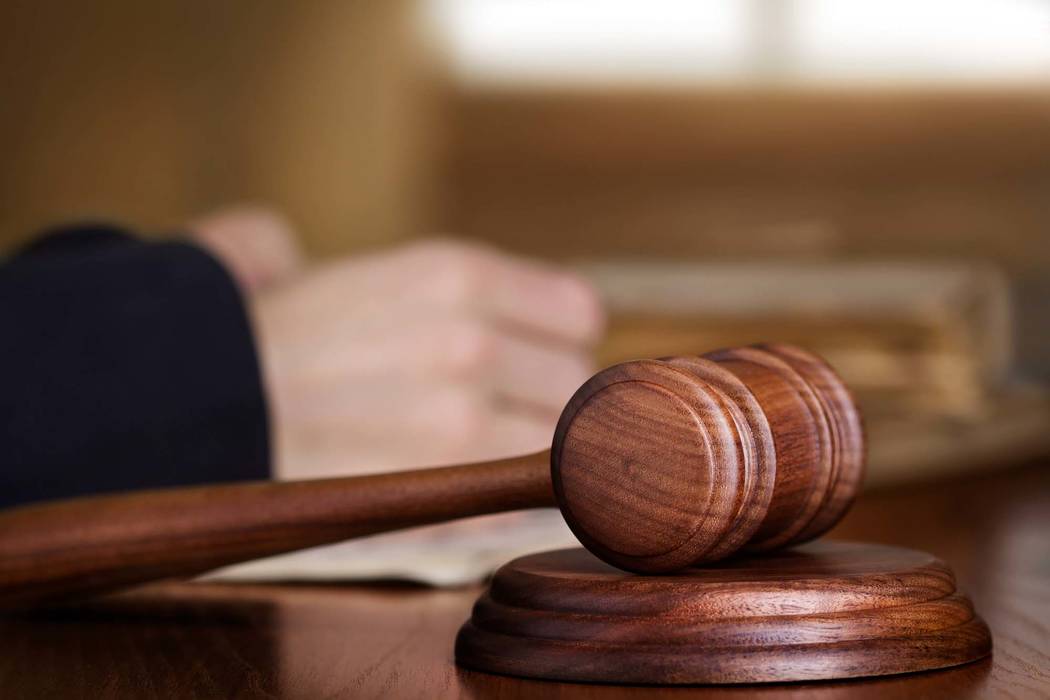 Municipal fines and fees rose to prominence as a civil rights concern after the Department of Justice investigated Ferguson, Mo. The Review-Journal, however, was ahead of the curve with a series of articles in 2015 on abusive fines and fees in municipal and justice courts.
Both this paper and Justice Department found that municipalities were focusing their efforts on revenue collection, not the pursuit of justice. Any legitimate criminal justice purpose for a fine was overshadowed by the way the court system simply sought to collect as much money as possible, through whatever means possible. This helped lay the groundwork for the civil discontent that erupted in Ferguson in the summer of 2014.
The problem is not limited to Ferguson. Courts around the country go to great lengths to create "user-funded" systems, charging fee on fee on top of fines for minor offenses to fund themselves and supplement city budgets. These fees can become so onerous that people of limited means cannot afford them. They can then face the possibility of jail time for failure to pay the fines and fees. As late fees and interest on the fees accumulate, it can become an extraordinary burden for what might have started as a minor offense.
Last Wednesday in Las Vegas and Reno, the Nevada Advisory Committee to the U.S. Commission on Civil Rights heard from experts on municipal fines and fees practice. On Friday, the commission heard from experts on the same topic in its national office in Washington, D.C.
"Debtors prison" is unconstitutional. It is not permissible for the state to jail a person for failing to pay money the person does not have. It's also inhumane. As a society, we should not take away a person's freedom because of the person's poverty.
According to the U.S. Supreme Court, to incarcerate someone, a court must determine that person lacks the ability to pay. But "ability to pay" determinations are often overlooked or a mere formality. If incarceration is a possibility, it makes more sense for a lawyer to advocate for a person to determine indigency and whether incarceration should be imposed.
It also makes sense to offer community service alternatives to payment of a fine. For people in dire financial circumstances, payment of fines and fees can mean foregoing life necessities such as the electric bill or medical expenses. Going to jail for failure to pay a fine or fee can cost people on the financial edge their job, home and family security. Courts add even more pain to the original fine and fee when they issue a "failure to appear" arrest warrant and arrest people at their job or home, or during a traffic stop. Allowing community service options serves the justice objective of imposing a consequence without threatening basic needs, and saves the taxpayer the cost of incarceration while giving the public the benefit of their efforts.
Finally, municipalities must ensure they are not doing more harm than good financially by putting people in jail who cannot pay a fine. Incarceration is expensive. It costs much more than the state would get from a fine to put someone in jail. Offering payment options or community service alternatives is fiscally responsible as well as humane.
Nevada Supreme Court Justice James Hardesty opposes a fine-and-fee supported system. He would prefer the Legislature fully fund the judicial system from the general fund rather than from the pockets of poor and minority citizens.
One half of the Nevada judicial system is funded by fines and fees.
Nevada can become a leader in this area if we take the problem seriously. The testimony given at these recent events underscores the need for us as a state to look at the issue and improve the system. Fines and fees are necessary, but they should not ruin people's lives.
David Kladney is a Reno-based Nevada layer who serves on the U.S. Commission on Civil Rights. Amy Royce is an advisor to Mr. Kladney at the commission. The views expressed are their own and do not necessarily represent the views of the commission.