COMMENTARY: Las Vegas City Council does the right thing by repealing pet store ordinance
November 18, 2017 - 9:00 pm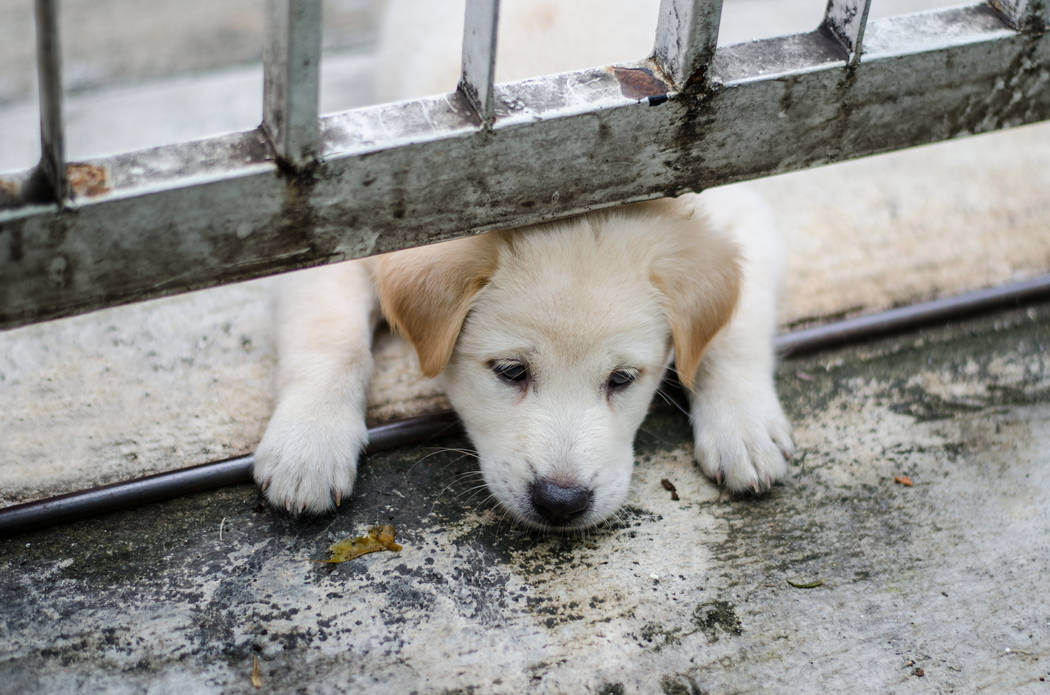 In January 2016, the Las Vegas City Council narrowly passed Ordinance 6491. This misguided effort to stop unethical breeders is thankfully gone, thanks to the council's Wednesday vote in favor of the city's small businesses, pet owners and pets.
Contrary to what council members have heard from animal activists, pet stores are highly regulated and not allowed to source pets from unethical breeders. Local, independent stores such as Puppy Boutique have become staples in their Las Vegas communities because of their dedication to animal health and customer happiness that exceeds legal requirements.
These facts were front and center this week. And they won the day.
Puppy Boutique's customer relationships, care for pets and excellent business practices are obvious in its online reviews and its thousands of customers. Additionally, the business has good relationships with inspectors and other authorities, as well as public officials. The company microchips each and every dog that comes through the store — not because the law tells it to, but because Puppy Boutique wants to provide great service to its customers.
Pet stores don't just help customers find pets and products; they are often trusted partners in pet care, providing recommendations for great veterinarians, groomers and pet products. A love for pets drives employers and employees alike to create lasting relationships with customers.
The fact is that Puppy Boutique and other stores wouldn't be in business if they sourced from unethical breeders. Unhappy customers frequently are not repeat customers, and others would take advantage of Nevada's warranty law. Either way, pet stores would go out of business if their practices were substandard.
It is to the credit of Las Vegas activists that they want to end unethical breeding practices. My organization, which represents the breadth of the responsible pet industry, has the same goal. Unethically run breeding operations put profits before pet health. This is why the federal government has made it illegal for unlicensed commercial breeders to sell to anyone.
But pet stores in Las Vegas simply don't do what Ordinance 6491 implies. They are not working with unethical breeders. They are treating their pets well. And they are partnering with consumers to ensure that every pet and every responsible prospective pet owner can benefit from the human-animal bond.
The City Council's vote last week also eliminated an unintended consequence of this ordinance that would have hurt disabled Las Vegas-area residents. Under the ordinance, no service dogs would have been able to be purchased or received as a donation. This could have impacted disabled veterans, the disabled poor and others for whom a service dog is necessary.
Finally, activists who backed the ordinance incorrectly believe pet stores add to the burden of shelters and rescues. However, pet store sales are the source of just 4 percent of dogs and 1 percent of cats, according to the American Pet Products Association's National Pet Owners Survey — compared to at least one-third of America's cats and dogs coming from shelters and rescues. Clearly, these highly regulated stores that rely on customer relationships are not a large enough segment of the pet-provision market to have any significant impact on the good work done by shelters and rescues.
With the repeal of this ordinance, the Las Vegas City Council has taken a step in the right direction to focus public resources on stopping unethical breeders instead of on caring partners in pet care. I encourage activists to work with stores, the council, my organization and other advocates of pet care on this necessary goal.
Josh Jones is director of legislative and regulatory engagement for the Pet Industry Joint Advisory Council, the national legislative, advocacy and educational voice for the responsible pet trade.