COMMENTARY: Las Vegas headed for a water calamity
November 3, 2018 - 9:00 pm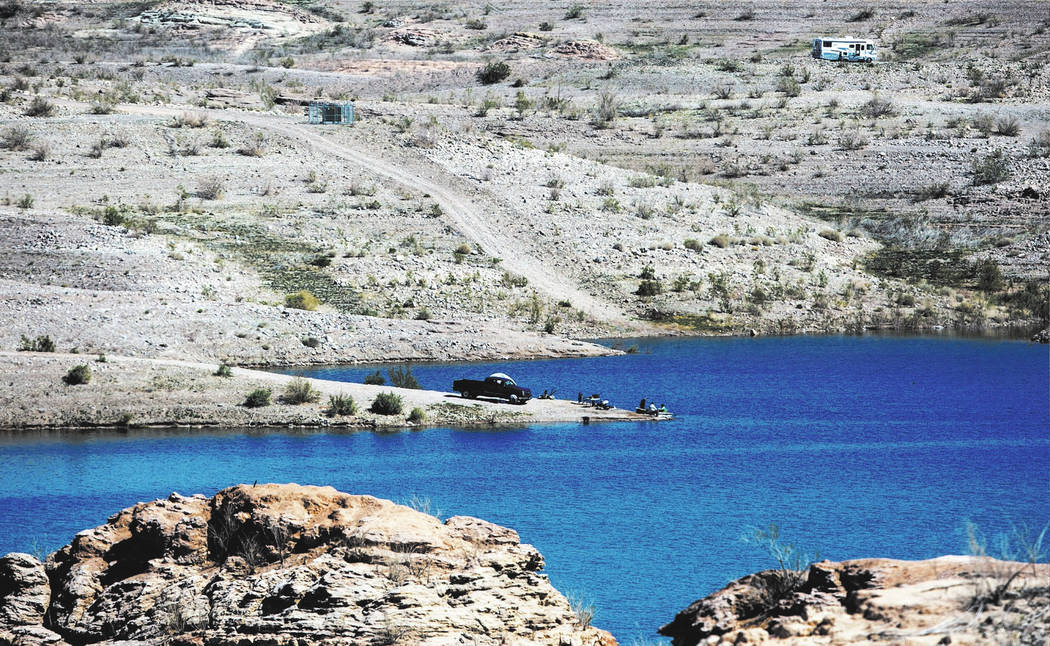 The Review-Journal story last month "Tentative deal seeks to boost reservoirs" reported a deal involving Nevada, Arizona and California and brought forth a mine of information on"then and now" water consumption in Las Vegas.
Significantly, the Colorado River just saw its 14th year of below-average flows since 1999, leaving Lake Mead at 38 percent of capacity and Lake Powell at 45 percent.
Taylor Hawes, Colorado River programs director for The Nature Conservancy, said, "We are facing evolving challenges in the basin as temperatures increase, precipitation declines and more people move to the region." He continued, "We must keep our foot on the pedal to ensure we can develop the solutions we need ahead of a more serious crisis."
Here in our city, however, we continue to carry on with business as usual, despite ongoing population increases as more people move here from other states. We build many more homes and allow permits for private pools. The planned lagoon at one of the casinos will need many thousands of gallons of water to function and will require the replacement of evaporated water in the very hot summer months.
We are politely asked not to water on Sundays, with restricted watering throughout the year. But is this enough?
The many large pools at casinos all need water. Two million residents are here now. But how many will be here in five years — and beyond?
Surely it is past the time for city, county and water officials to start serious planning for the immediate years ahead. We have seen large projects such as stadiums discussed and approved in short time. Let's plan now for replacing the frivolity and casualness with which we currently treat our lifesaving need — water — with more conservation solutions.
Las Vegas is built on a desert. And the main source of water in our oasis, the Colorado River, is producing less water every year. Surely this alone is the writing on the wall that will provide an impetus to plan for and deal with the future looming problems regarding this priceless commodity. If we fail to address this now, it will undoubtedly cause immense problems here one day. Tourists may not choose to visit an area where water is very strictly rationed, as is likely when the "well" dries up beyond repair. California has already had significant water problems requiring drastic reductions in water use.
Local officials must act now. Don't let us be like the ostrich, head buried in the sand.
Geoffrey Marsh writes from Las Vegas.