COMMENTARY: Let's get our kids behind the wheel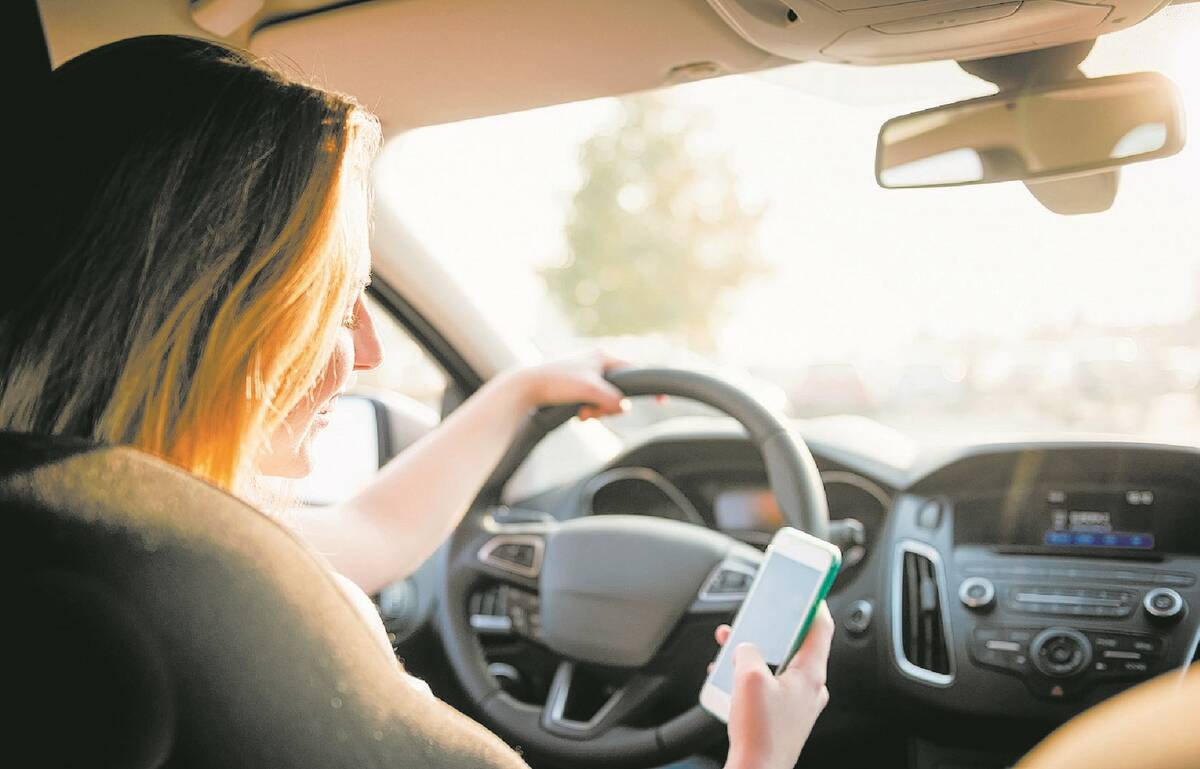 The sun is shining today and spring is upon us.
Such days remind me still of the excitement I knew when I turned 16 in April and was finally able to get my driver's license — a wondrous rite of passage fewer and fewer teens choose to experience today.
According to a 2019 article in The Wall Street Journal, in the 1980s half of all 16-year-olds were driving. But by 2020 it was just 25 percent. Why?
Driving tests began getting stricter in many states in the mid-1990s — though passing my test in a 1976 "Starship Enterprise-sized" station wagon was no easy feat.
The cost of cars has risen and today's teens are able to get around easily enough using ride-sharing services.
But the biggest reason is simply that many teens have zero desire to drive on their own — because the hunger to get out of the house and socialize is no longer a big incentive.
A study by Common Sense Media finds that teens are spending an average of eight hours a day on social media apps. They may think their online habits are enabling them to socialize with "friends," but several studies, including a 2021 Journal of Adolescence study, see a clear correlation between the explosion in social media in 2012 and increasing isolation, depression and anxiety in teens.
When you're online, powerful artificial intelligence tools — algorithms — monitor everything you do. Plus, the tools know your full name, marital status, gender, age, birthday, political views and several of your interests. Every time you "like" an item, click on a news story or interact with other users, you help these AI tools determine precise personal details, such as who you are dating and whether you are lonely or sad.
The more these tools know about your private life, the more money advertisers will pay to custom-tailor ads that will appeal to you or shape your opinion on everything from what kind of socks are cool to the candidate they want you to vote for.
The more they know about you, the more often items will appear in your newsfeed that are designed to give you dopamine spikes and keep you online as long as possible — so their advertisers have never-ending access to sell to you.
As you spend time online with social media apps, you are constantly being psychologically manipulated — constantly comparing your looks to famous people, constantly seeking praise and "likes" from strangers or suffering deeply if someone online in any way mocks or criticizes one of your posts.
It's pretty clear that young people, whose brains are still developing, are being profoundly impacted by social media in many important and trivial ways we don't fully understand yet.
Which brings us back to driving. Instead of becoming excited at age 16 that they can learn to drive a car and come and go freely, too many kids are content to sit alone in their rooms endlessly texting each other or consuming TikTok.
It's too bad. Kids today don't know how much fun, freedom and real social interaction they're missing without cars. Cruising the park in a 1972 VW Beetle with my friends is one of the best memories I have of my teen years.
I know the social media challenge is complex, but here's a good start: Hey, kids, the weather is breaking. Get your license, turn off our phones and go for a cruise in the park!
Tom Purcell is a Pittsburgh Tribune-Review humor columnist. Contact him at Tom@TomPurcell.com.